About Us
Hello and thank you for stopping by! Welcome to Bumwear, a unique boutique in Singapore offering products to make your parenting journey more enjoyable.

Bumwear which opened in 2002 as a little Mom Shop. Bumwear now has three stores in Singapore and we also run 3 online shops in Singapore, Indonesia and USA. By buying from Bumwear, you are supporting a team of 8 women who are able to work flexible schedules and sometimes even bring their kids to work with them.

Thank you for shopping SMALL. Unlike many large chain retailers, small businesses like Bumwear, not only offer unique treasures but we also hope to offer our customers a sensational experience. Each store is one of a kind and we have passion for our products. We work tirelessly to understand you, our customers and to provide you with a truly exceptional service.
No, we don't normally wear floral crowns ;-). This lovely team photo was taken at the SG Launch of the Tula Explore
(14 September 2018)
Rita
In what really feels like her previous life (as in life BEFORE kids), Rita was Assistant VP in an American Bank. She left corporate life when her third child, Keagan was born in 2000. Keagan, unfortunately, had a very sensitive bottom that couldn't take any disposable diapers without breaking into a severe diaper rash. One thing led to another when Rita found that the only diapers that gave him no rash was a cloth diaper. Bumwear cloth diapers were born !! If you google for Bumwear cloth diapers, you will still see them :-) Along with the cloth diapers, we also made cute batik clothes which were handprinted in our little batik workshop in Bali where Rita is from !

Our next two babies came after Bumwear was established and we had a lot of fun using them (and our customers' babies) as models. Bumwear has since branched out to other products than cloth diapers and batik clothes but one thing still remain the same: we value each of our customers who through their support of Bumwear, allows Rita to do what she loves (especially shopping and looking for things for Bumwear to sell) and raise 5 kids at the same time!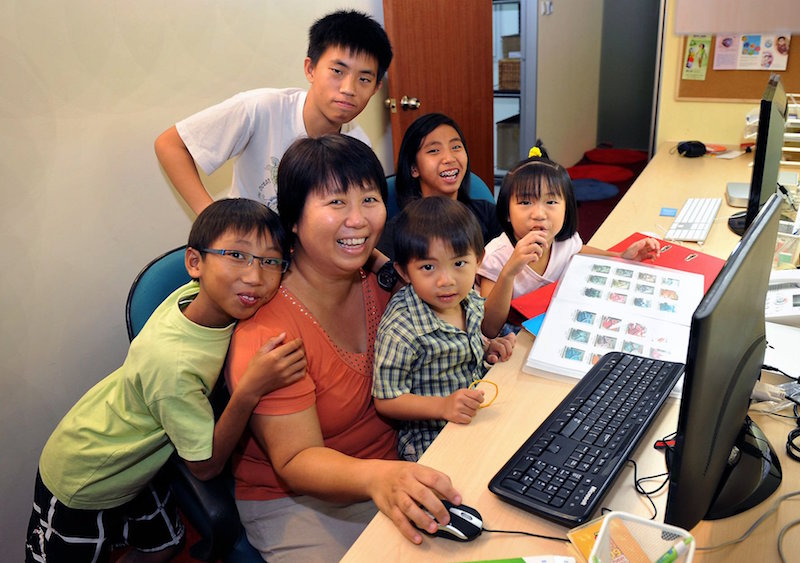 Rita and the 5 kiddos (2008)
Candy

Candy is another long time employee of Bumwear (10 years and countin') and anyone who's been to our shop when it was still at Plaza Singapura would have met her. A firm favourite of the Bumwear/Jujube Pink Ladies, Candy knows her Jujube's inside out and upside down, she's the one to know if you want your Jujube fix ;-) Candy is also very good with Ring Slings so if you desperately need help with yours, she's definitely bribe-able with a Koi Bubble Tea !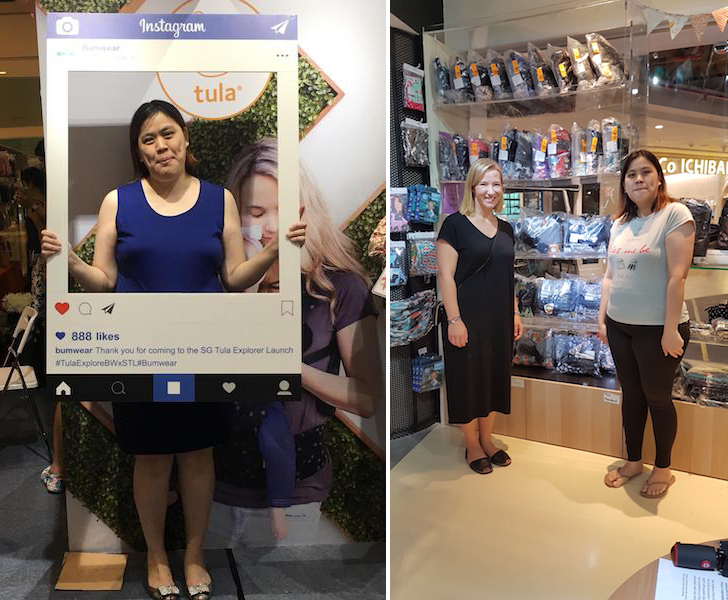 Jenny

We know Jenny since she was working at our neighbouring shop when we were still at our shop in United Square in early 2000s. She always impressed us with her customer service ethos and she was always willing to go the extra mile for her customers.
It was by happy serendipity that she was available to work for us when we moved to a bigger shop and need extra help at the shops. Jenny currently covers the other ladies on their days off and this is why you sometimes see her at Marina Square, Loyang Point and soon, Hillion Mall.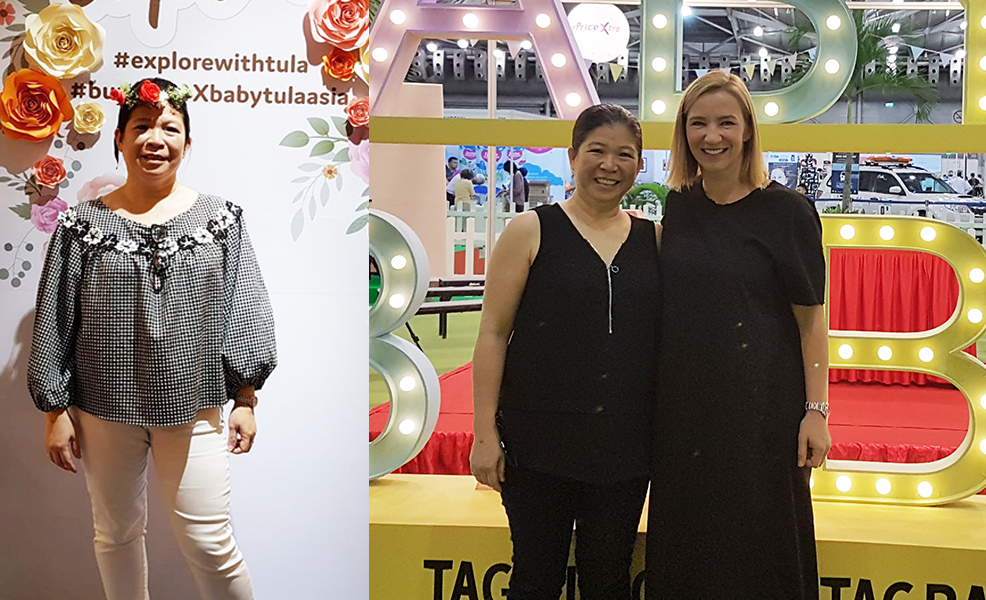 Audrey
Audrey is the newest member of our sales team, having joined us as we opened our Loyang Point outlet in 2017. Although she's not as experienced as the rest of the ladies, her cheerfulness and willingness to learn more than make up for it.

Audrey is a Pasir Ris native ~ if you're a Westie and you're lost after venturing to our Loyang Point outlets for one of our Jujube trunk shows, Audrey is DA woman to ask for directions ;-)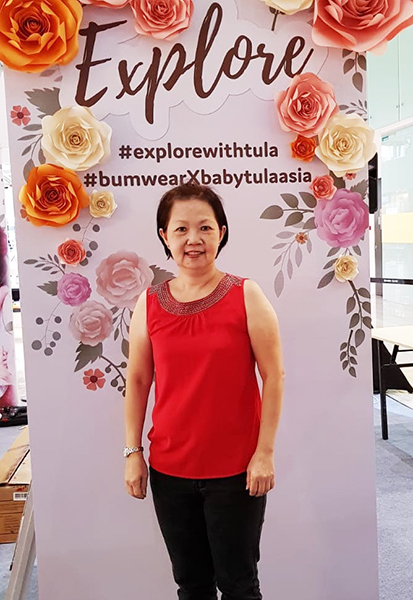 The dynamic girl of Changi Office that takes care of all online orders as well as wholesale orders and makes sure these orders get delivered on time. She is in charge of all the Bumwear inventories and will be the first in the team to see new exciting shipments when they arrive at our office.
If you had received a call from our office regarding your order, and the lady on the other end speaks with a cute lilt in her voice, you're most likely to be talking to Myat Noe. She works tirelessly and has the strength of someone 5 times her very petite frame. Myat Noe is our gem of a find from Myanmar.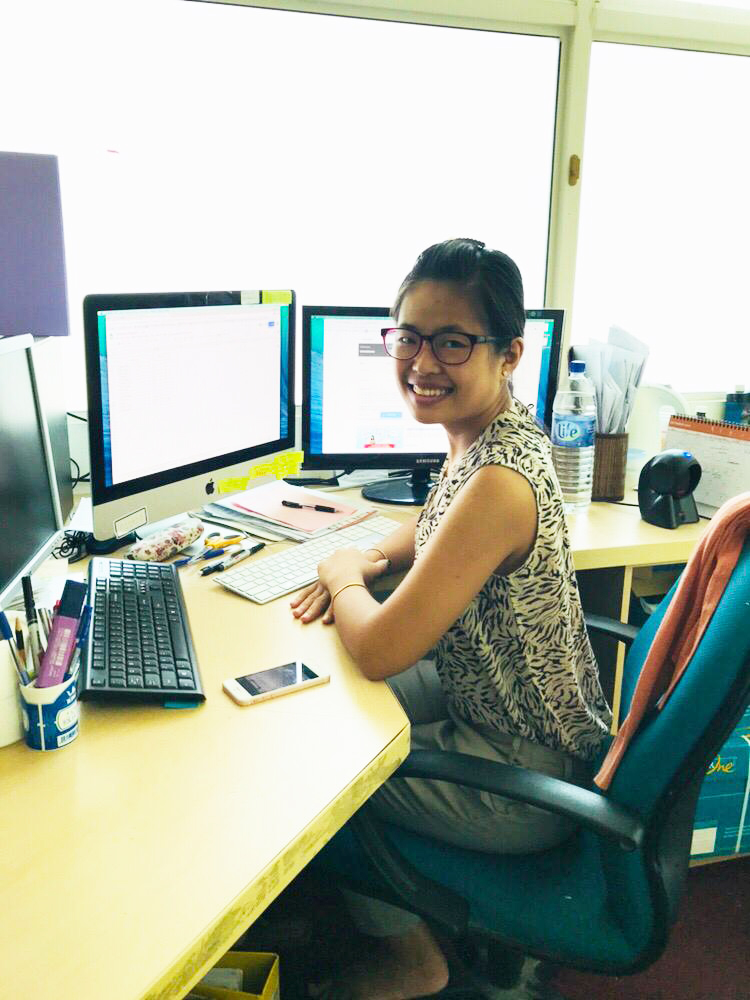 The Too-Shy-to-be-Featured Club
We can't omit Amzah and Liza from this page even though they're too painfully shy to be featured.
Amzah is our warehouse and despatch supervisor and Lisa is our Customer Service Extraordinaire ;-)