Tula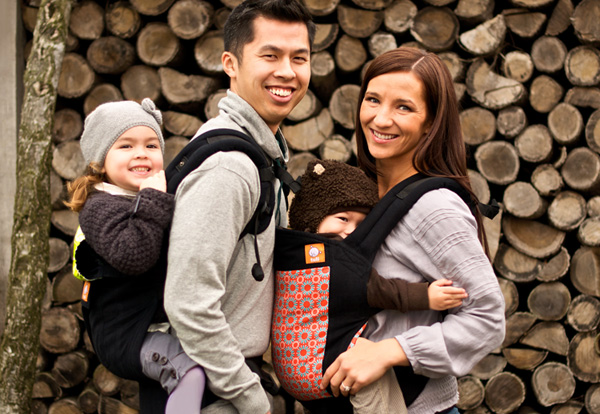 We are thrilled to be the FIRST brick and mortar retailer of the gorgeous Tula Baby Carrier in a Singapore shopping mall (you can find us at Marina Square – Home of the Tulas, and at Loyang Point shopping malls) and the very first Tula retailer in Indonesia:-) !! Tula represents high-quality materials, attention to detail and absolute comfort in babywearing. Tula carriers are handmade in Poland by talented seamstresses. The twill fabric is incredibly soft wherever it comes in contact with your baby. There is a storage pocket and a shoulder strap that is easy to reach. The straps are curved and narrow, so they're comfy and stay put. The padding on the edge of each side makes it more comfortable for your little one to rest their legs on. When you buy Tula, you are buying a baby carrier that is unique, you are supporting a family owned business, choose your own design, stand out from the crowd, express who you are!
Tula and Bumwear go back a long way ! We visit them in the USA often and we had the pleasure of hosting Ula Tuszewicka, the founder of Tula when she came to Singapore in 2017 to meet her legion of adoring Tula mama fan-girls. Here's a collage of our favourite Tula moments.

As an award-winning industry leader, Tula is proud to offer the most beautiful, easy-to-use, versatile, and long-lasting carriers which provide a comfortable, ergonomic method of supporting the bond between caregiver and child from birth through 4 years old and beyond. Tulas are available in a variety of prints, making them both useful and stylish! Tula is proud to meet and exceed safety standards and norms and is a business member of the Baby Carrier Industry Alliance (BCIA).

If you already know the exact Tula you want to purchase, you can buy it from our online shop from the comfort of your home. If you want to touch and feel the different Tula carriers and try them with your baby or toddler, we welcome you to do so at both our outlets.
Tula Carriers come in three sizes: Free to Grow, Standard and Toddler Carriers. The latest Explore Tula offers the front facing option. The Tula Toddler Carrier is the largest carrier we offer and is a wonderful choice for parents carrying older/bigger toddlers, preschoolers and even bigger children with special needs. Bumwear carries a wide breadth of Tula Baby and Toddler series of carriers, and drool pads for them.

We love Tula Baby Carriers because:
• the craftsmanship is amazing! Tulas are beautifully handsewn by expert seamstresses.
• the fabric is deliciously soft on all parts of the carrier that touches your baby
• no dangling legs! Ergonomic design and padding on the knee openings provide comfy, wide seat.
• the unique buckle on the top of each shoulder strap means you can customize the fit for your child
• the Tula Toddler Carrier can fit even big kids!

---
Refine Search