Jujube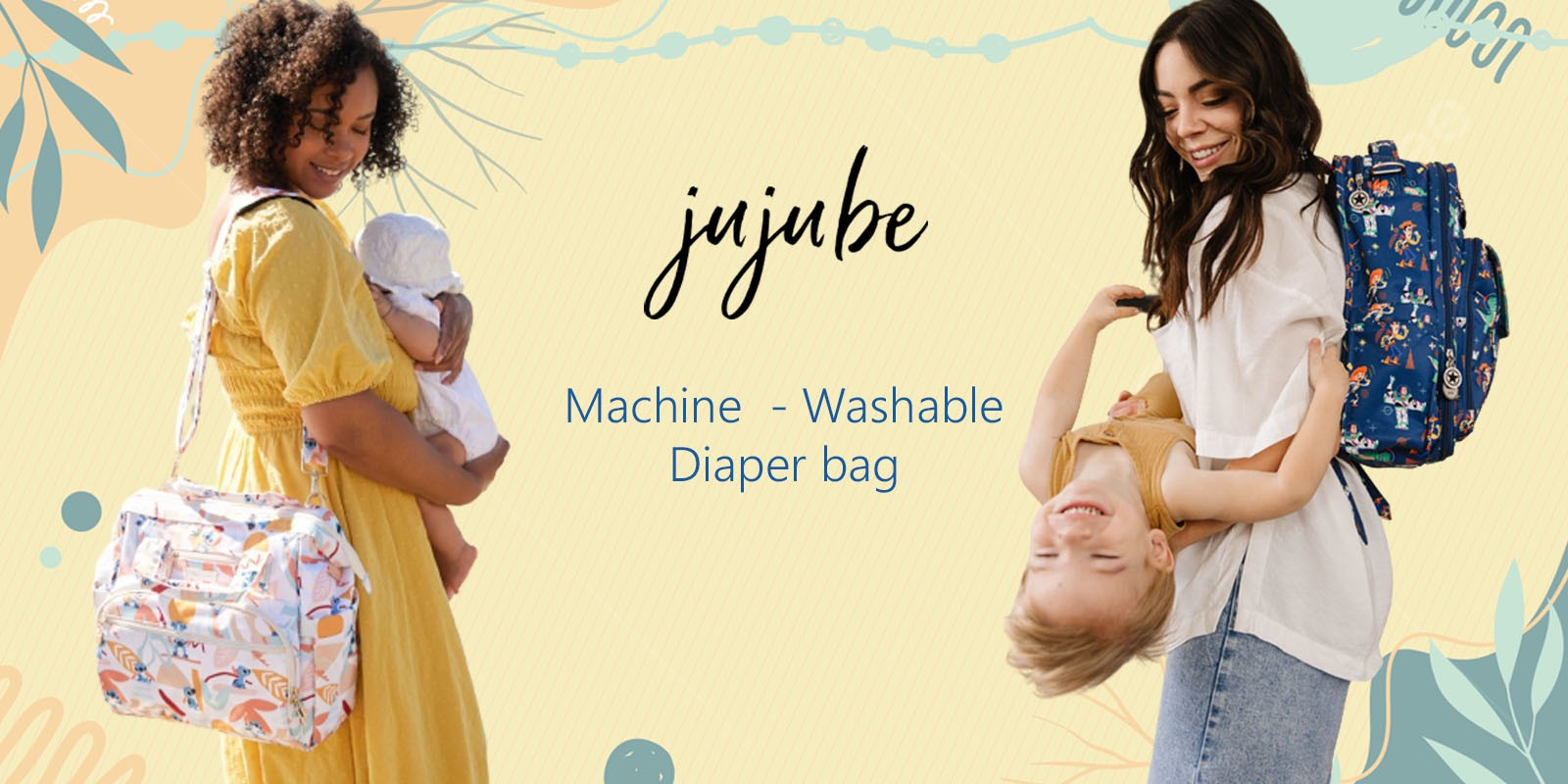 Our durable & machine washable baby diaper bags help busy parents stay organized. Shop fashionable diaper bags in a variety of styles & colors! Need a baby bag with plenty of storage and lots of style? JuJuBe has an incredible selection of diaper bags for dads and moms alike! These baby diaper bags make it easy for parents-on-the-go to stay organized and keep baby comfortable wherever your day takes you!
High Tech Fabrics and Features
Whether you're a parent or caretaker you know baby bags tend to collect crumbs, spills, and stains. That's why we use the latest fabric technology to make sure your bag will stay clean. Agion-lined interiors fend off mold, mildew, and bacteria, and Thinsulate-lined bottle pockets keep everything from milk to a water bottle at the perfect temperature. High-quality teflon-treated and vegan leather exteriors make bags easy-to-clean and wipe off—many of our diaper bags are even machine washable!
Stylish Diaper Bags with Tons of Storage
Our diaper bags come in styles like tote diaper bags, diaper bag purses, and backpack diaper bags so you can pick the right bag for your needs and feel stylish along the way. Each baby bag comes with plenty of functional features and compartments for easy access and convenience, such as zippered & mesh pockets, memory foam changing pads, and Mommy pockets for your essentials. You'll have plenty of space for carrying everything you need! Pack all your must-haves for baby in one convenient place. Carry everything from bottles to swaddles and clothes. Moms and dads can fit their stuff too! Pack snacks, car keys and cell phones in a compartment just for you.

All Ju Ju Be products are covered by 3 months warranty against manufacturing defects by supplier. The warranty is valid from the date of purchase and all claims of warranty must be accompanied by purchase receipt.

---
Refine Search
Showing 1 to 4 of 4 (1 Pages)