MiniSnack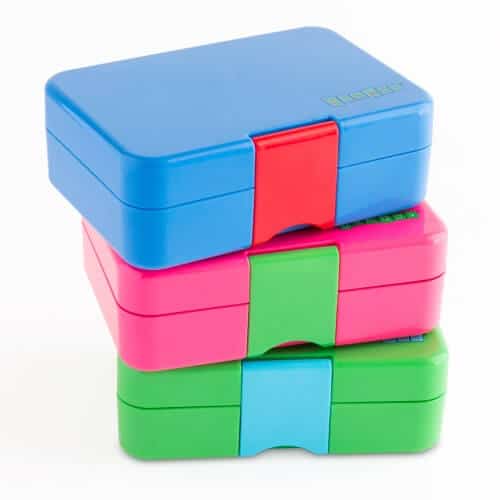 Yumbox MiniSnack 3-compartment snack box. Perfect for anyone that packs healthy snacks.

The Yumbox MiniSnack includes exterior box and tray insert with adorable illustrations. It is a great container for morning tea or after school snacks and offers variety and promotes healthy eating habits.

Its compact size and illustrated tray makes every snack time an adventure in good nutrition.

Capacity:
Large food well is 3/4 cup, small food well is 1/3 cups plus dip well

Dimensions:
15cm wide x 10cm deep x 5cm high and weighs around 280g each

Dishwasher safe – Instructions:
• The warranty does not cover warped Yumboxes as a result of dishwasher's being too hot.
• Yumbox is dishwasher safe at a maximum temperature 65C/149F.
• Top rack only.
• We highly recommend hand washing the outer shell and/or removing it before the heat dry cycle.

---
Showing 1 to 11 of 11 (1 Pages)