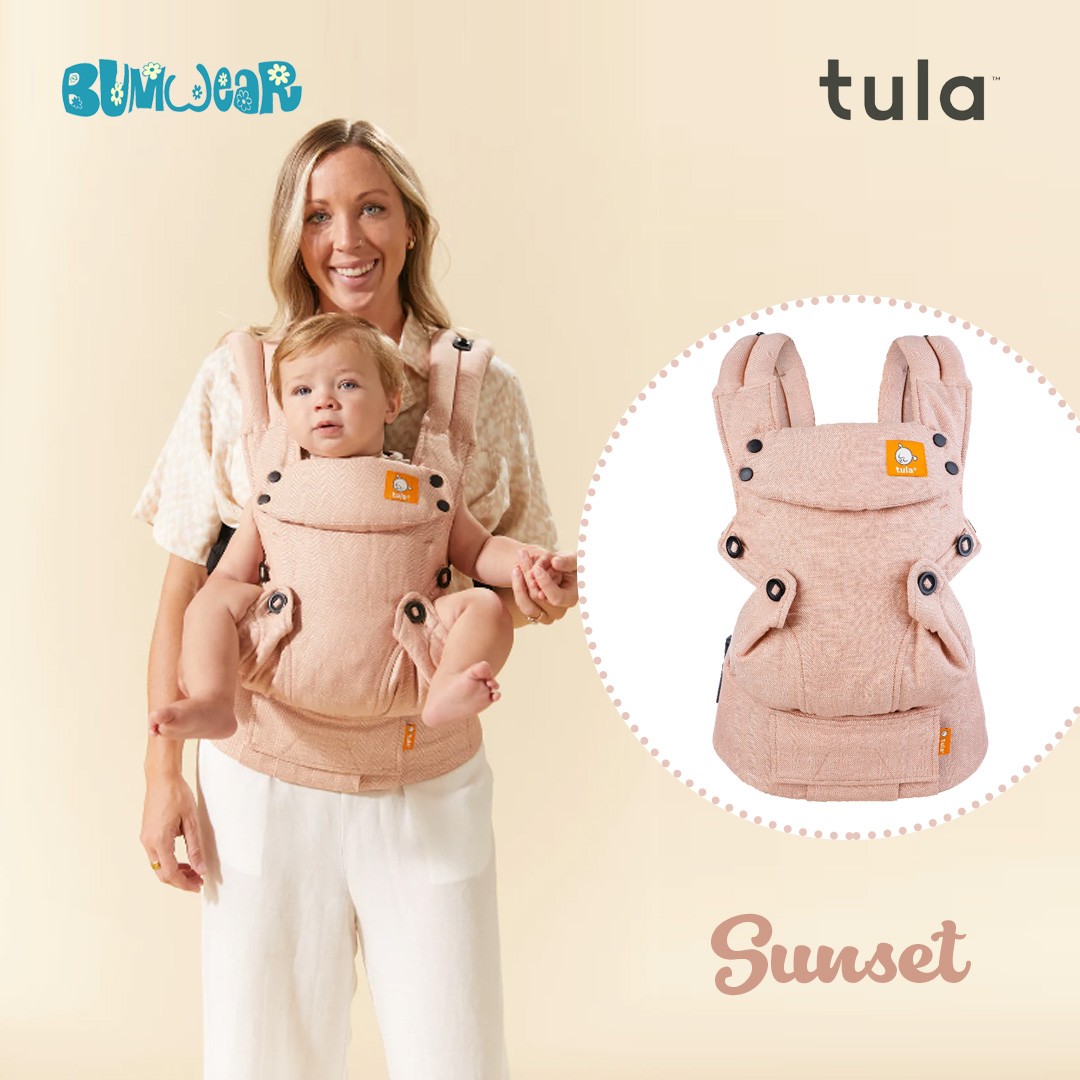 For our Linen collection, we draw inspiration from natural elements. Sunset features a herringbone weave in neutral colors creating a color the envokes serenity and warmth.
.
Just like the first blooms of Spring, Tula Linen collection provides moments of tenderness and delight just as the weather warms up. The elements are simple and highlight the natural characteristics of linen, made from the flax plant. Linen naturally keeps you cool and makes snuggles enjoyable from season to season. Combined with cotton, the material used for the Tula Linen collection has a much softer hand feel. A refined simplicity with incredible properties, thanks to nature.
The Tula Linen Difference
Linen has been used to make fabric for over 6,000 years for good reason. Tula Linen is distinctly made for babywearing.
Using fibers from the flax plant and all natural cotton, Tula Linen is hypoallergenic for babies' sensitive skin.
An elegant herringbone weave blends linen and cotton together for soft woven texture that's light yet durable.
Handcrafted into supportive baby carriers that adjust to make hours of babywearing enjoyable.
For a refined modern aesthetic that looks as cool as it feels.
The Natural Choice
Tula linen is made from flax plants grown in France without the use of pesticides. Compared to other fabrics, Linen requires far less water and energy to produce. 
Linen fibers are combined with premium combed cotton to create a plant-based, biodegradable fabric. The result is a perfect blend of all-natural linen and cotton.
Linen to pull heat and moisture away from the body when humidity is on the rise. 
Cotton to add softness and strength for comfort and support.
A baby carrier that looks and feels cool, for even the hottest of summers.
Features & Specifications
1. Every carry position your baby will need, including facing out
Multiple positions to carry baby including front facing out*, facing in, and back carry. Each position provides a natural, ergonomic position best for comfortable carrying that promotes healthy hip and spine development for baby.
2. Innovative body panel with an easy-to-adjust design
Adjusts in three width settings to find a perfect fit as baby grows from newborn to early toddlerhood.
3. Padded, adjustable neck support pillow
Can be used in multiple positions to provide head and neck support for newborns and sleeping babies.
4. Breathable & lightweight cotton
Responsibly designed and made with care from soft and breathable 100% cotton that's easy to clean and machine washable.
5. Padding where needed for extra comfort
Padded shoulder straps provide optimal neck & shoulder comfort and offers quick adjustments for multiple wearers. Wide padded waistband helps evenly distribute weight. Padded leg openings to keep baby comfortable.
6. Waistband pocket and removable hood
Large pocket on the waistband to store necessities. Coordinating removable hood with snaps to support baby's head while sleeping, sun protection while out and about, and extra privacy while feeding baby.
Each carrier is woven with two colors of thread giving texture and interest to an overall impression of solid color.
8. Incredible Natural Properties
Made with 52% flax linen and 48% combed cotton, this baby carrier combines the strength and coolness of linen with soft to the touch cotton. It is biodegradable, hypoallergenic, and breathable in warmer climates.
Our Linen baby carriers are crafted to highlight the natural characteristics that make linen special. Linen, derived fully from the flax plant, is sourced in France and consumes less energy during the making process.
* Before beginning to use the Explore Carrier in the facing out position, your baby should have head and neck control and their chin should clear the top of the panel when facing out. We also suggests a weight range for the facing out position of  5.8kg - 10kg for shorter intervals of time for optimal comfort. Watch baby for signs of sleepiness or over-stimulation. Baby should not sleep in the front carry facing out position.
Depending on the snap setting, the seat panel width is adjustable from 13 - 38 cm/5" - 15".
Depending on the neck pillow placement, the height of the panel is 34 cm/13.5" tall when the pillow is snapped down and 43 cm/17" when snapped up.
Hip Belt Measures 13 cm/5" tall and 69 cm/27" wide. Additional webbing extends approximately 76 cm/30" (waistband total of ~ 145 cm/57" long)
Weight of the carrier: 0.8 kg/1.7 lbs
Tula: Explore - Linen Sunset
Brand: Baby Tula Inc
Product Code: Tula Explore
Reward Points:

258

Availability: In Stock
S$ 279.00

Price in reward points: 27900
Tags: Tula, Tula Linen, Tula Baby, Baby Carrier, Front Facing Carrier, Explore, Sunset