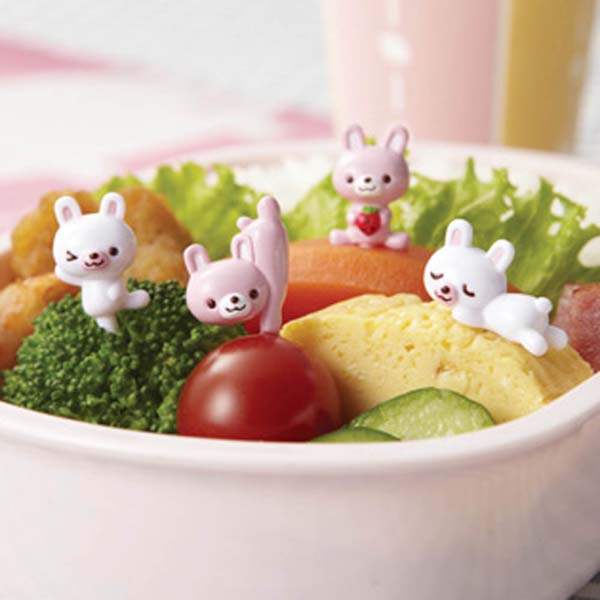 What could be cuter than tiny bunnies dancing and tumbling through your bento boxes?
Ideal for Easter or spring themed bentos, or just as sweet at any time of the year, this set is certified "kawaii", with a total of eight various-sized food picks topped with adorable rabbits in both pink and white.
Simply add to sandwiches, fruits, vegetables, cheese or meats. Picks can also be used to secure wraps or rolled up deli meat, etc. or thread with small pieces of food to create mini skewers. 
This set contains a total of eight food picks, including two each of four different designs featuring 3D bunny rabbits. Featuring handstand, dancing and reclining poses, and even a tiny pink bunny holding a strawberry to her heart!
Total Length:
Handstand rabbit 4 cm
Sitting rabbit 4.9 cm
Dancing rabbit 4 cm
Reclining rabbit 4.3 cm
BPA Free

Torune: Pick - Bunnies
Brand: Torune
Product Code: Torune Pick
Reward Points:

12

Availability: In Stock
S$ 12.01

S$ 8.90 - Your Special

Price in reward points: 1190