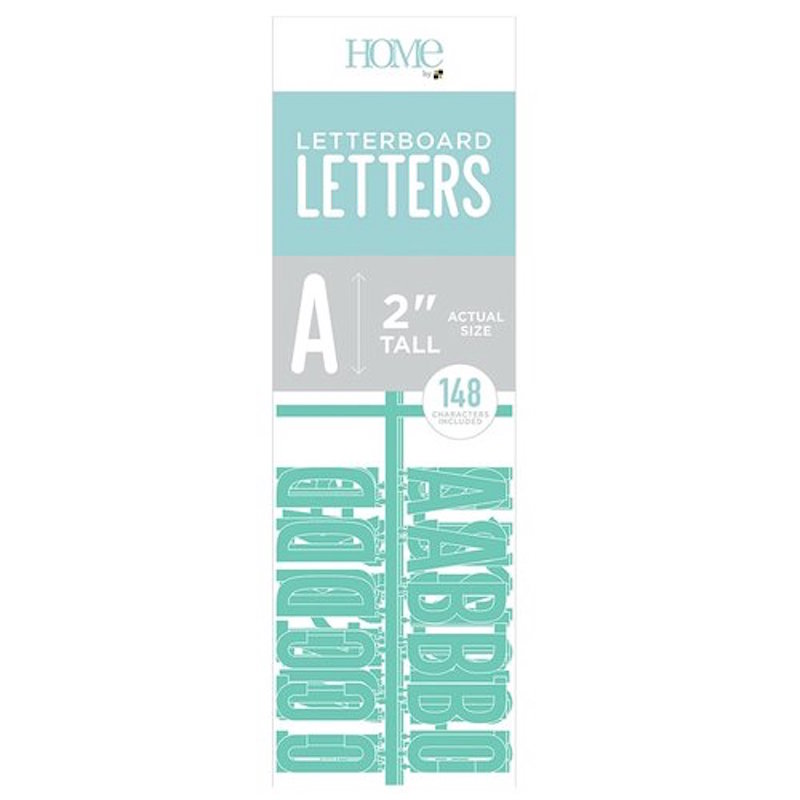 USEFUL FOR LETTER BOARDS - Extra Letters used for Letter Boards
2 INCH STURDY PLASTIC FONT - Stylish font that looks great on all size Letter Boards.
148 CHARACTERS - 6 Full Sheets, includes Letters, Numbers and Symbols.
PERSONALISE YOUR SPACE - A perfect contrast with your Letter Boards. Add a message to welcome people, express holiday wishes, or customise your home decor.
DURABLE SINGLE TABS - On the back of each letter is a very durable single tab that will fit perfectly into ANY Letter Boards.
Maker
Brand
American Crafts
American Crafts: 2 Inch Letters - Teal
Brand: American Crafts
Product Code: AC - 2' letters
Reward Points:

14

Availability: In Stock
S$ 20.00

S$ 15.00 - Your Special

Price in reward points: 1500
Tags: American Crafts, 2 Inch, Letters, Teal