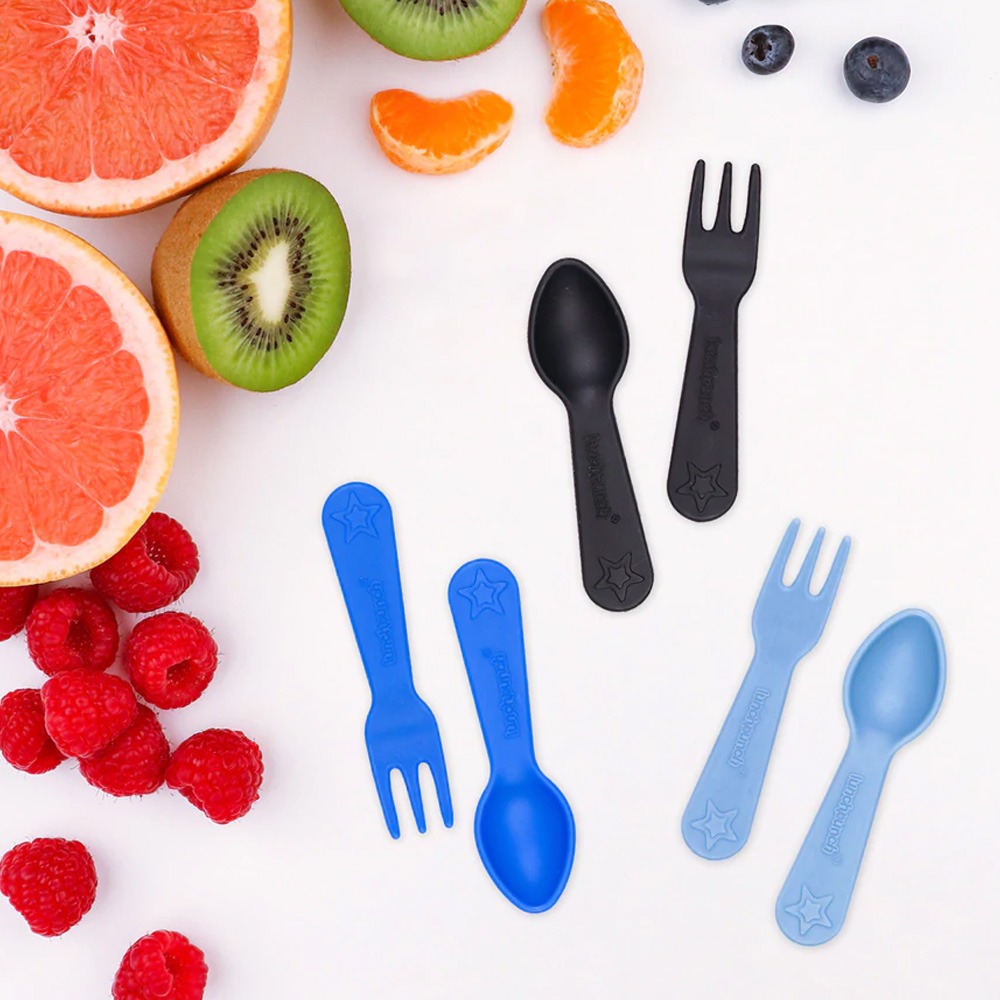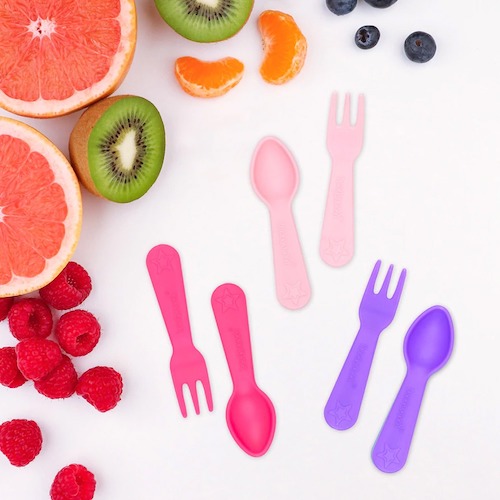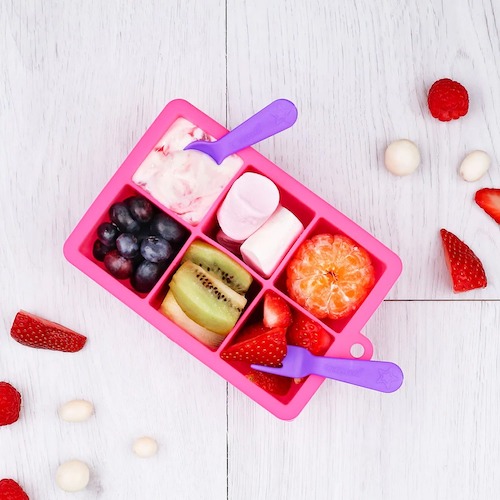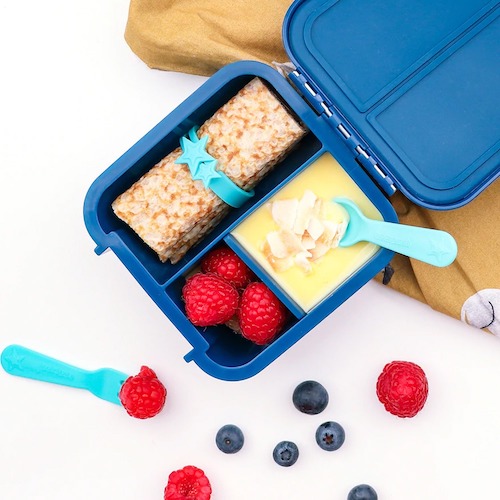 Sticky fingers be gone! Our Lunch Punch Spoon and Fork Set has been designed to fit perfectly into the popular bento boxes to bring a splash of colour to lunches - without the fuss!

With little hands in mind, the set is the perfect addition to the lunchbox, or while out and about!

Mix and match with our Stix and Wrap Bands to bring the full rainbow of colours to lunchtime!
8cm in length.
Designed to fit perfectly in bento boxes.
Small, lightweight and portable means you can pop into your handbag, nappy bag or lunchbox for eating out and about
Avoid sticky fingers after eating!
Set of three sets
PE Plastic, BPA an dishwasher safe
What are the lunch punch fork and spoon sets made from? 
Lunch Punch Fork and Spoons sets are made from USFDA approved food-grade ABS plastic. They're BPA FREE, PHTHALATE FREE, LEAD FREE, PVC FREE and 100% Recyclable.
What size are the forks and spoons? 
Lunch Punch Fork and Spoon sets are carefully designed for little hands and to fit in all popular bento lunch box sizes. The forks and spoons measure 8cm long.
How many forks and spoons come in a pack? 
Lunch Punch Fork and Spoons Sets are sold in convenient 6 packs. 
Can I wash the forks and spoons in the dishwasher? 
Yes! The Lunch Punch Fork and Spoons Sets are dishwasher safe.
What ages are the forks and spoons suitable for? 
The Lunch Punch Fork and Spoons Sets are independently certified for quality and safety, however we do recommend that they are only used with parental supervision for children aged 3 or younger. They are a handy snacking option for children of all ages.
Montiico: Lunch Punch Cutlery
Brand: Montii
Product Code: Montii Fun Stuff Option
Reward Points:

10

Availability: In Stock
S$ 11.05

Price in reward points: 1095