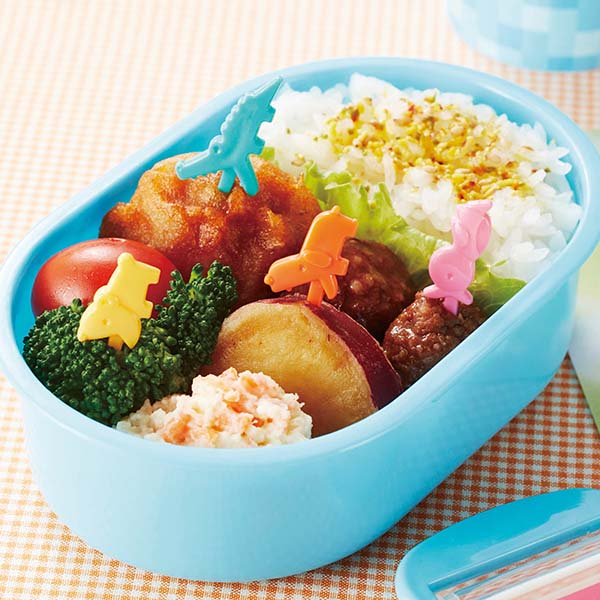 Chomp, chomp, chomp! Your little ones will dive right into their bento lunches the way these animals dive into theirs. This latest addition of colourful food picks contains 12 food picks that will bring a pop of colour to your lunch box with fun designs including green crocodile, yellow bear, red dog and pink penguin. 
These picks are long and study enough to create mini kebabs by threading small pieces of fruits, veggies, cheese or meat.
Easy for little hands and brightens up lunch time.
Total length 6 cm
Crocodile 4.2 × 1.7 cm
Dog 3.7 × 1. 5 cm
Bear 3.6 × 1.2 cm
Penguin 4 × 1.1 cm
BPA Free
Torune: Pick - Big Chomp
Brand: Torune
Product Code: Torune Pick
Reward Points:

9

Availability: In Stock
S$ 9.99

Price in reward points: 990
Tags: Torune: Pick - Big Chomp