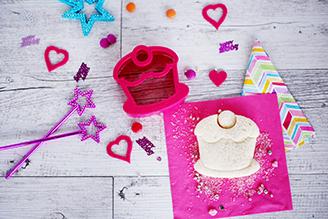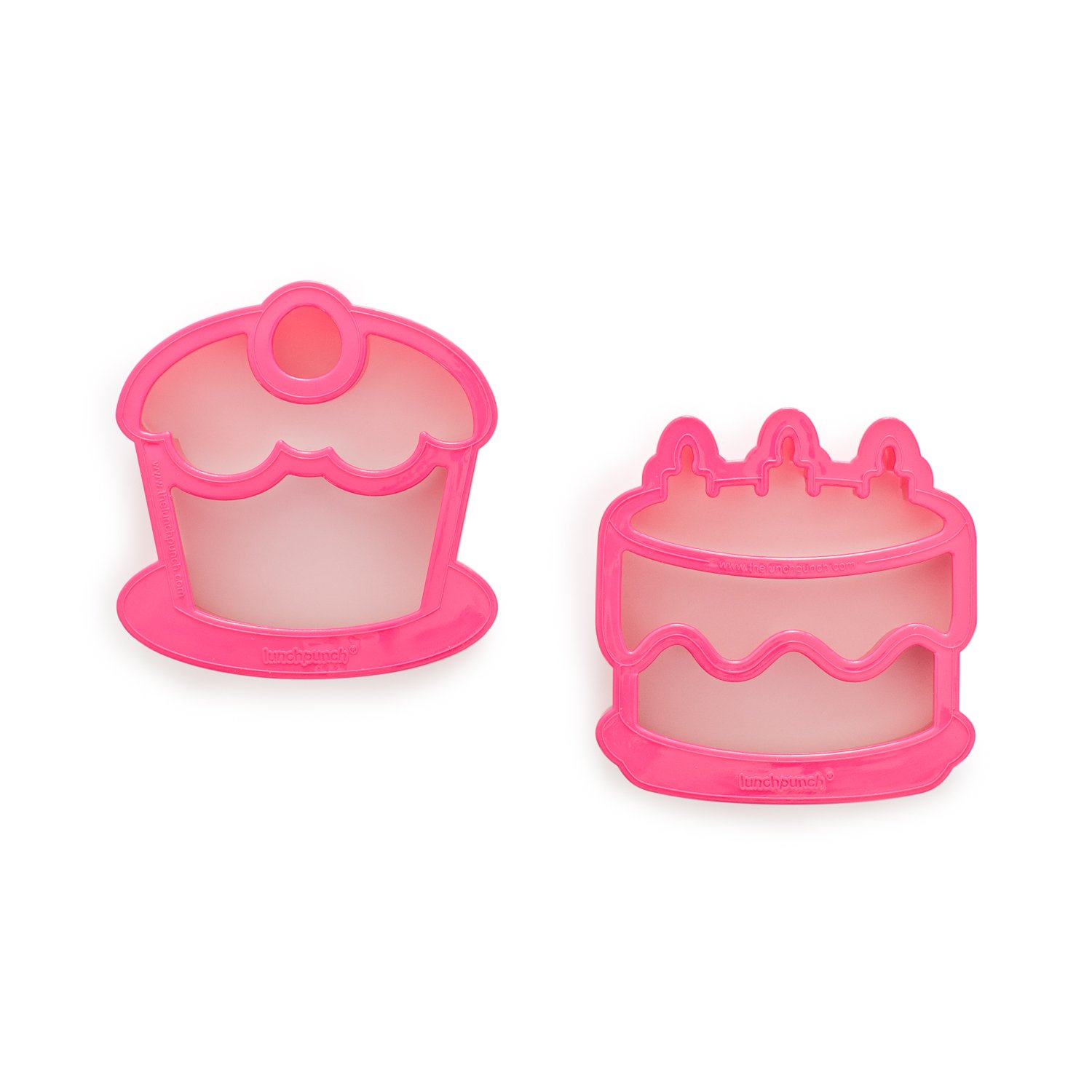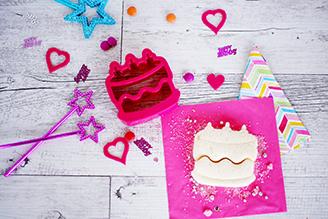 C A K E S 
Why can't every meal be a celebration? It can! Let's celebrate that over cake! Create fun sandwiches and tasty treats in the shape of a birthday cake and cupcake all year round with our new Lunch Punch CAKE set.

Each Lunch Punch CAKE set includes:
1 x Large Birthday Cake sandwich cutter
1 x Large Cupcake sandwich cutter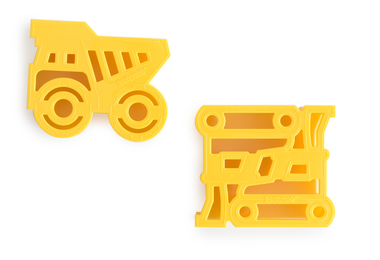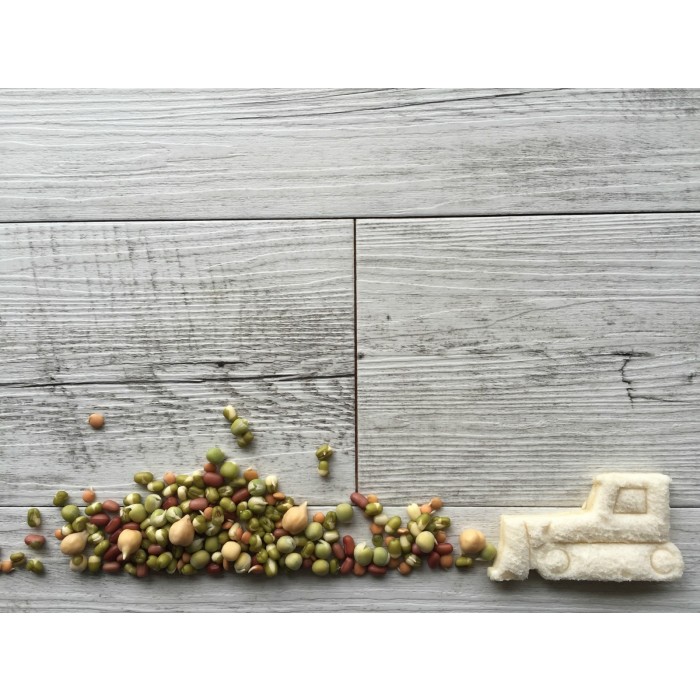 The Lunch Punch 'Construction' cutters will lay the foundations for a fun sandwich that little diggers will quickly demolish! It's never been easier to construct two impressive bulldozer sandwiches and a thundering dump truck that together will deliver hunger-busting sandwich fillings into mouths of busy little people that work hard at playing.
Each Lunch Punch CONSTRUCTION set includes:
1 x Large Dump Truck sandwich cutter
1 x Dual Bulldozer cutter, to create 2 Bulldozers, half sandwich size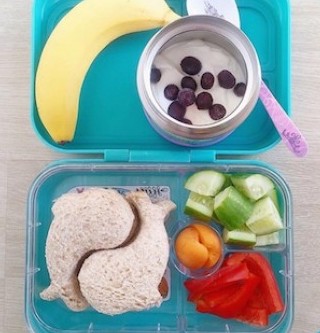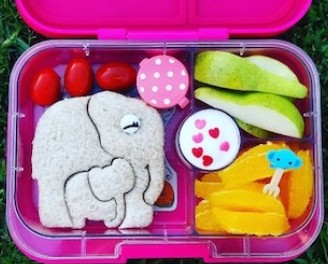 C R I T T E R   C U T T E R S
You just can't help but smile at the adorable baby elephant tucked besider her mama, the puppy safe in his kennel, a sweet soaring butterfly and two dolphins frolicking. A smile from a child means a lunch eaten happily! 
We have found that bread sizes are different all around the world. Critter Cutters will work with any size bread but are especially great for regular or large bread.
The Lunch Punch Critter Cutters set comes with 4 friendly animal shapes:
1 x Mother and baby elephant
1 x Dog in dog house
1 x Beautiful butterfly
1 x Twin dolphins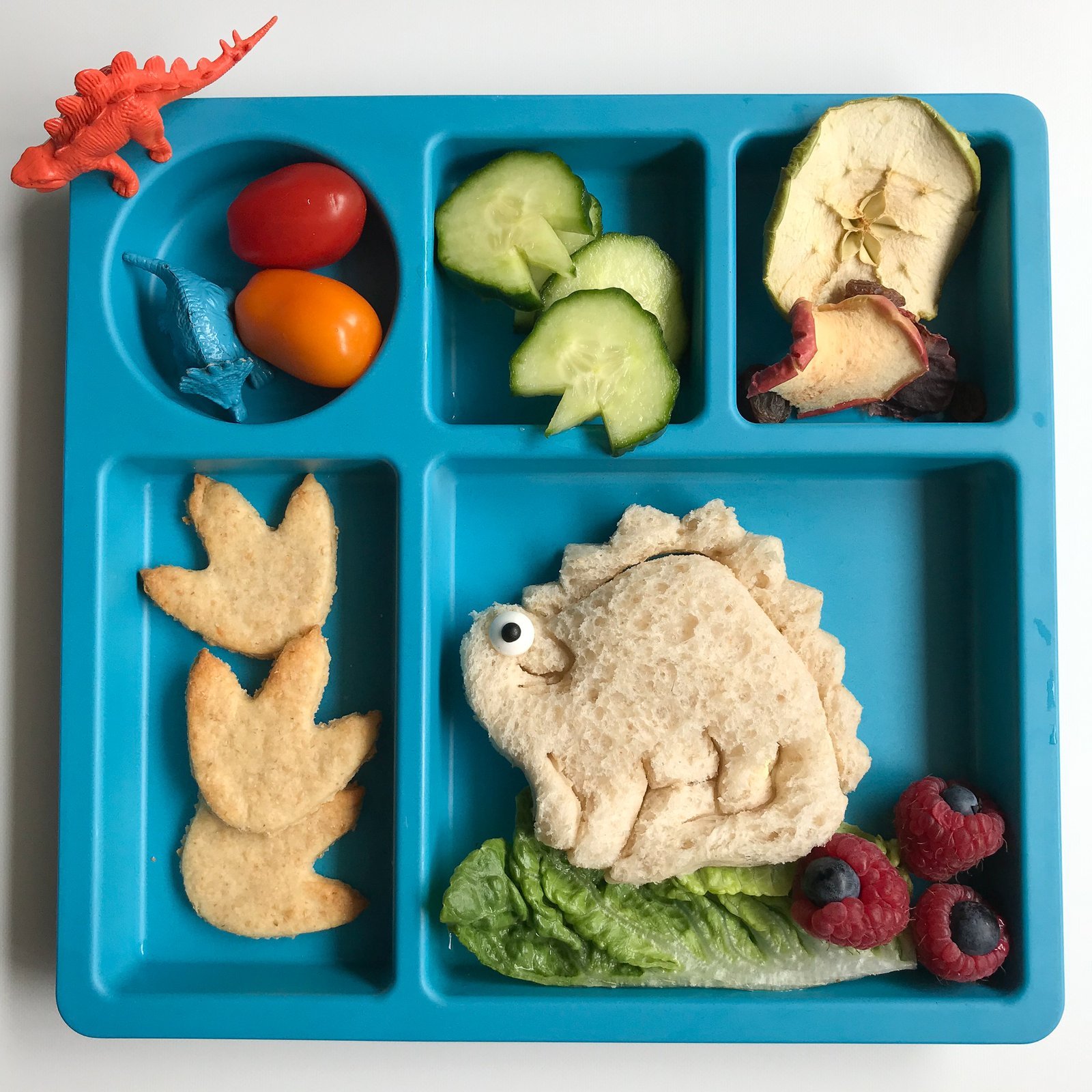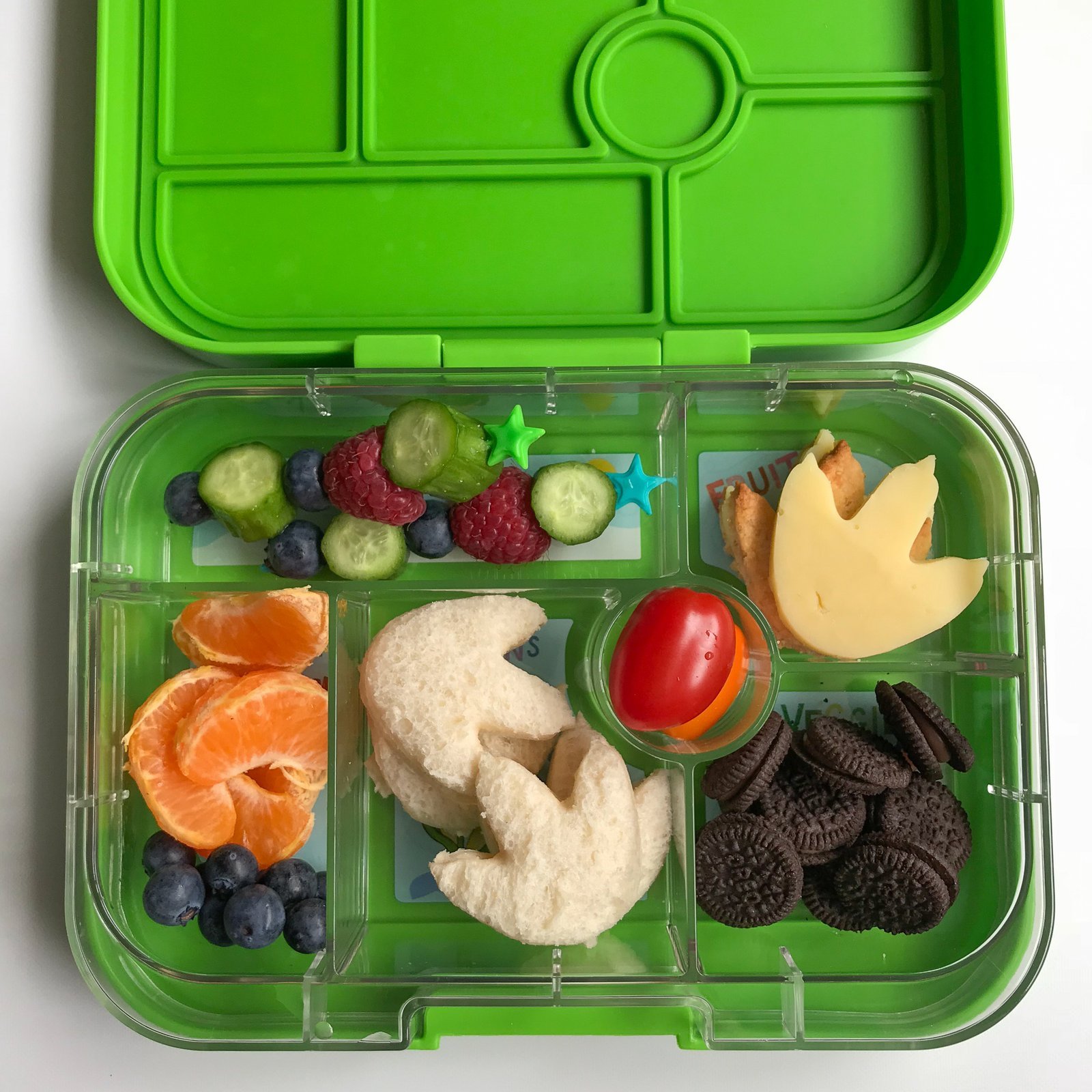 D I N O S A U R S
Lunch Punch DINOSAUR cutters are here to create lunches no little eater will ever fear! Make full size sandwich fun or bento sized sandwich bites to go, a dinosaur lunch is must have and ROARRRRSOME!
Each Lunch Punch DINOSAUR Set includes:
1 x Large Dinosaur sandwich cutter
1 x Quad sandwich cutter to create 4 small dinosaur footprints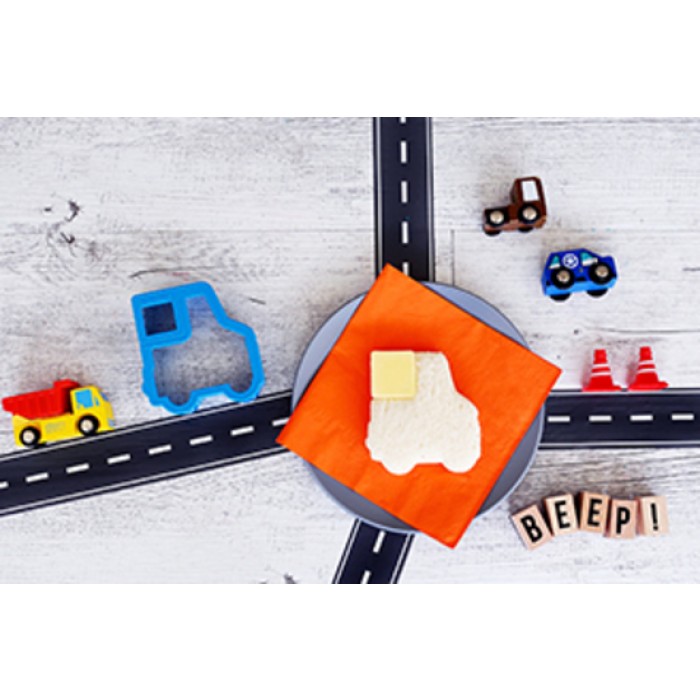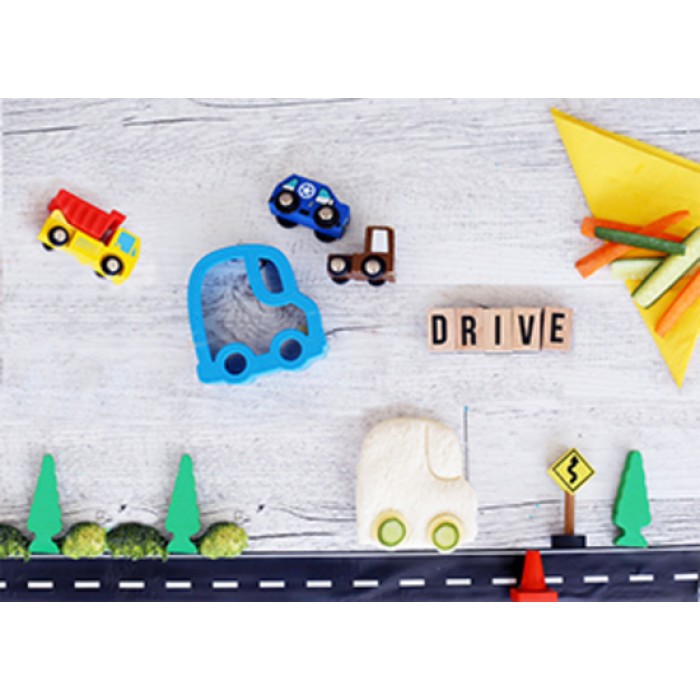 D R I V E
Beep Beep! Drive those tasty sandwiches straight into the mouths of fussy little eaters with lunch in the shape of a car and truck! 
Keep it simple or add a flame for fun, DRIVE is a set for everyone!
Each Lunch Punch DRIVE set includes:
1 x Large Car sandwich cutter
1 x Large Truck sandwich cutter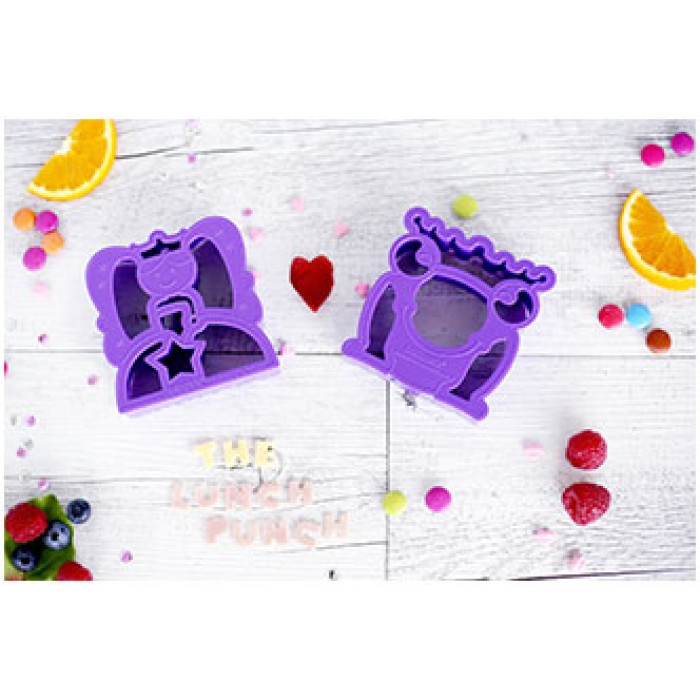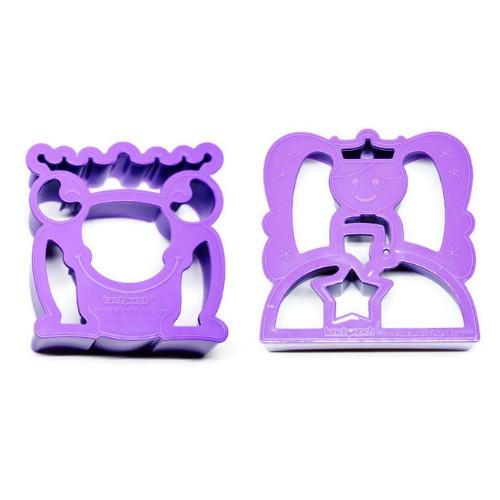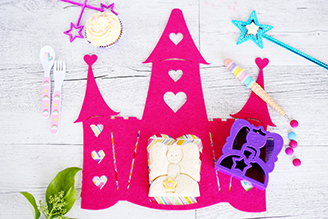 F A I R Y T A L E
Make sandwiches a whole lot more fun with this set of 2 Fairytale cutters. Shapes are a Fairy Princess with Cut-Out Star, and a Frog Prince with Removable Crown. These also work well as cutters for ham, cheese and softer fruits eg melon. 
Each Lunch Punch FAIRYTALE set includes:
1 x 
Fairy Princess 
sandwich cutter
1 x  
Frog Prince 
sandwich cutter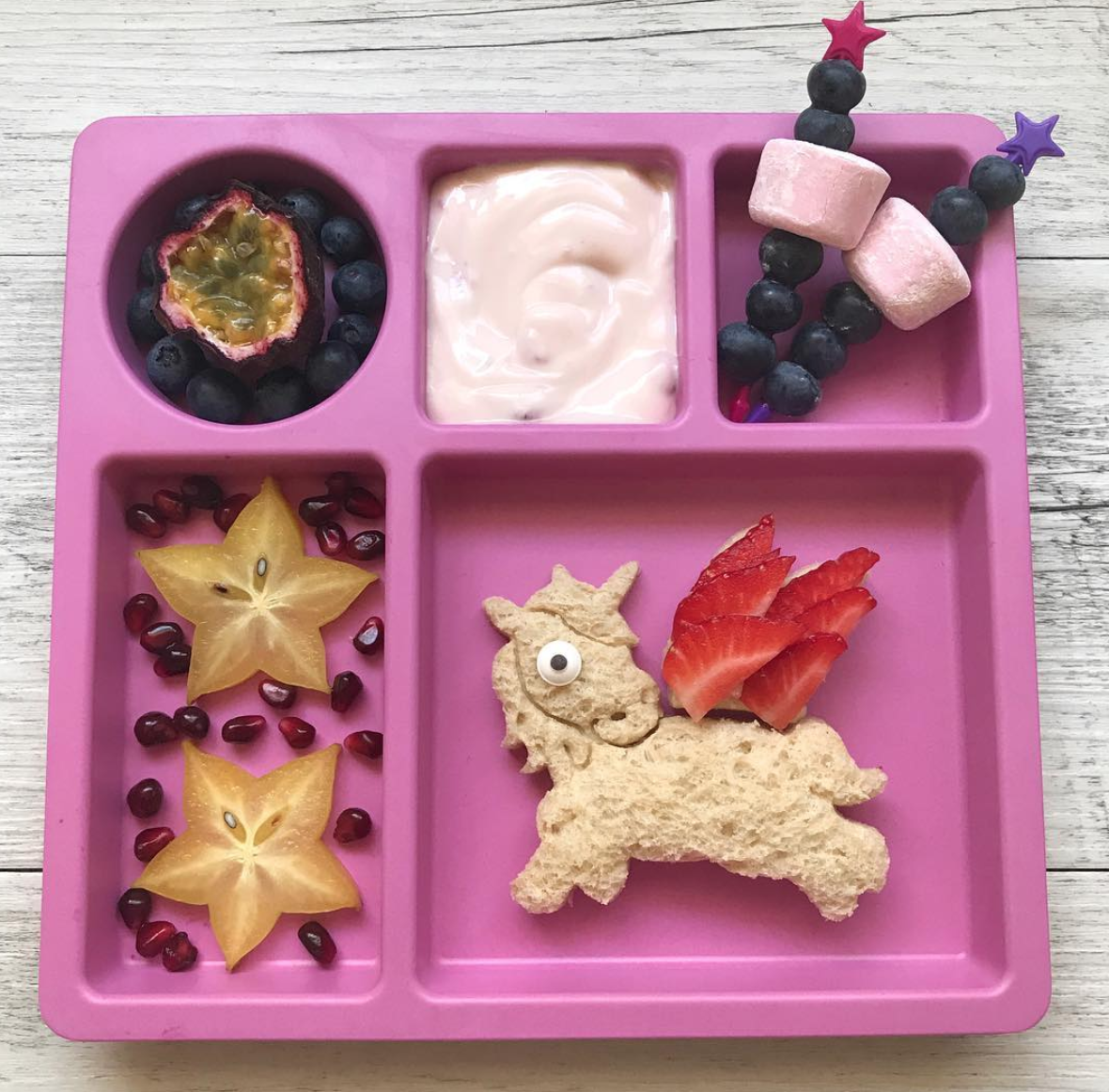 I   H E A R T   U N I C O R N
Make mealtime magic with our Lunch Punch UNICORN sandwich cutter set! Listen for the little squeals of delight as you create a majestic full-sized unicorn sandwich or versatile heart shaped bite size pieces. A unicorn lover's dream lunch is here!
Each Lunch Punch UNICORN set includes:
1 x Large UNICORN sandwich cutter
1 x Quad heart sandwich cutter, to create 4 individual heart shaped pieces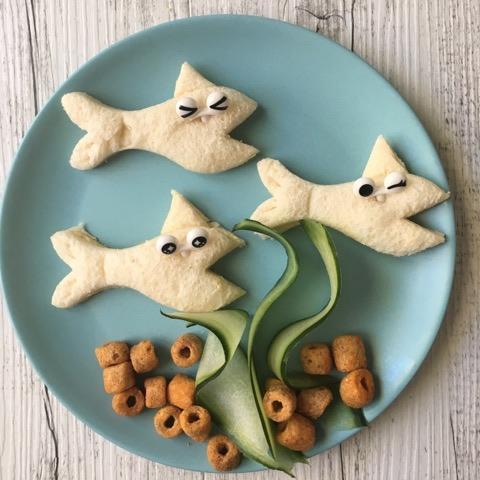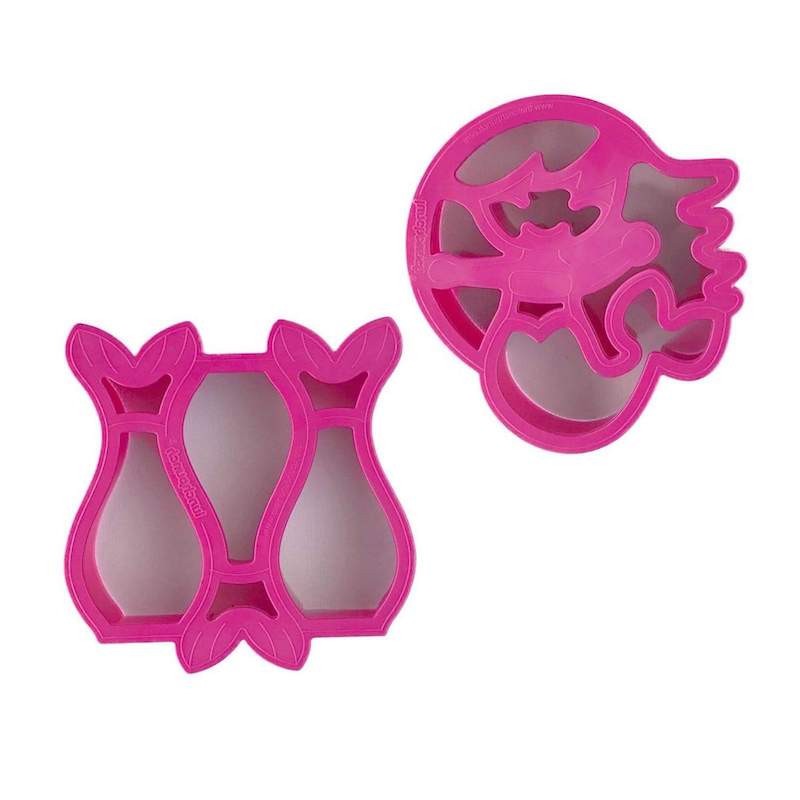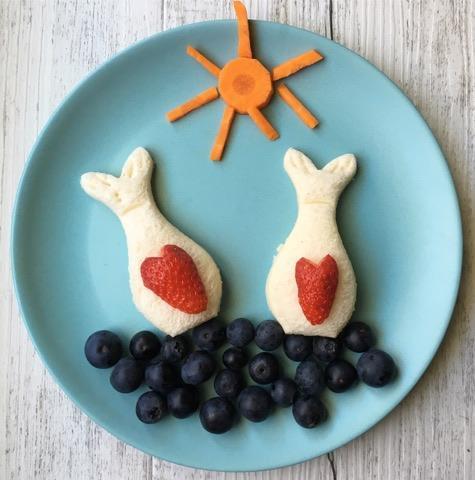 M E R M A I D
The Lunch Punch's quest to make food kids want to eat has reached the vast, shimmering ocean! Now you can turn lunch time fails into mermaid tails and sandwiches that bore into Mermaids ashore! With her cheeky squint and flowing locks, create a Mermaid delight in every lunch box!
Each Lunch Punch MERMAID set includes:
1 x Large MERMAID sandwich cutter
1 x Triple MERMAID TAIL sandwich cutter, to create 3 individual mermaid tail shaped pieces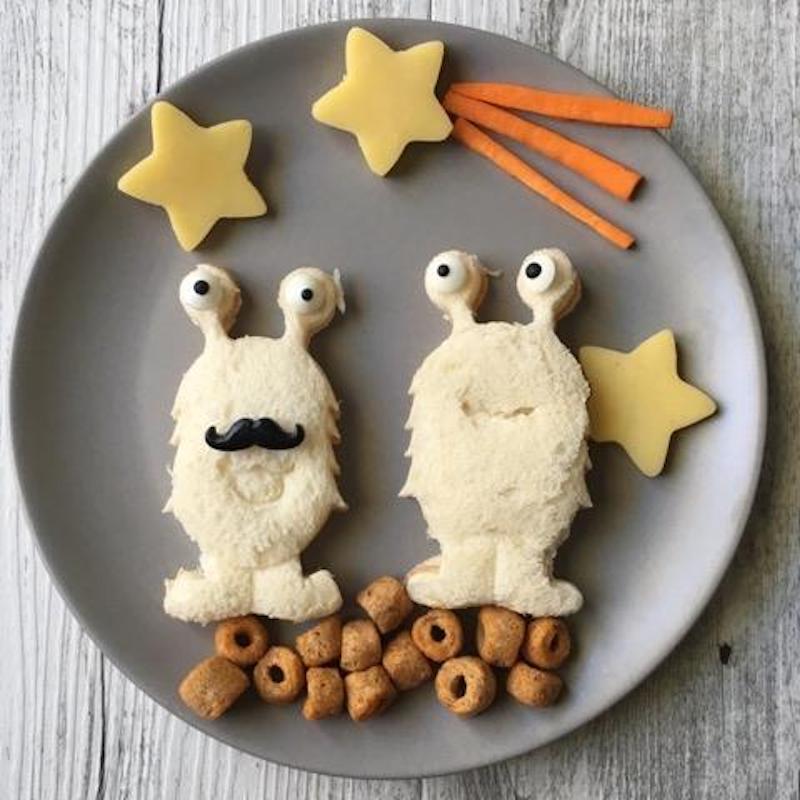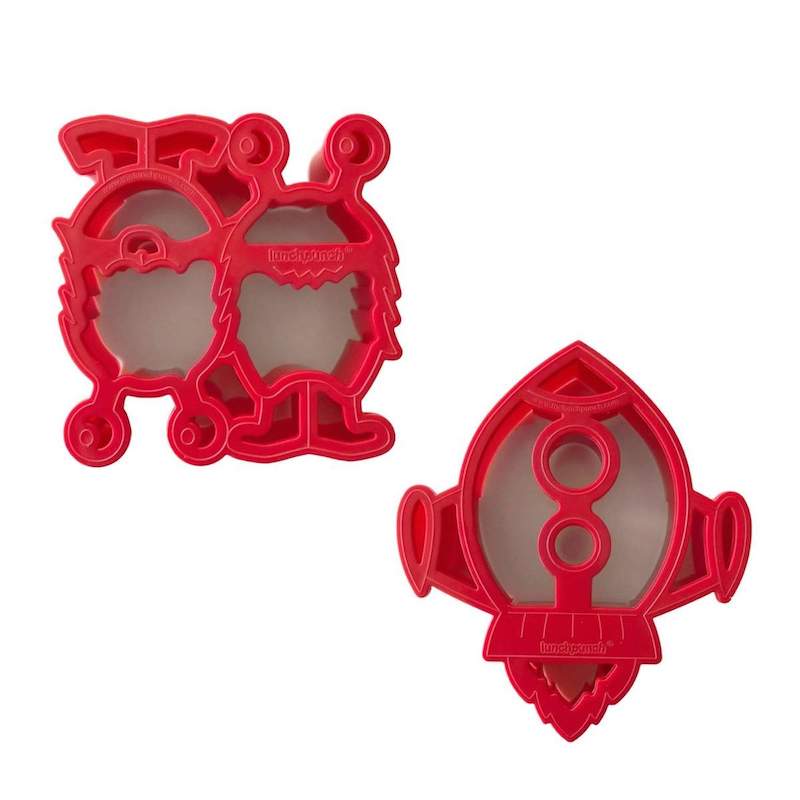 S P A C E
That's it kids, we're out of this place. We're taking your lunches, into space! Get ready to eat 'cause lunch is now fun! Rocket ships taste best – you can't stop at one! It's time to be brave, don't wobble – we've made aliens you'll love, get ready to gobble!

Each Lunch Punch SPACE set includes:
1 x Large ROCKET sandwich cutter
1 x Dual ALIEN sandwich cutter, to create 2 individual alien shaped pieces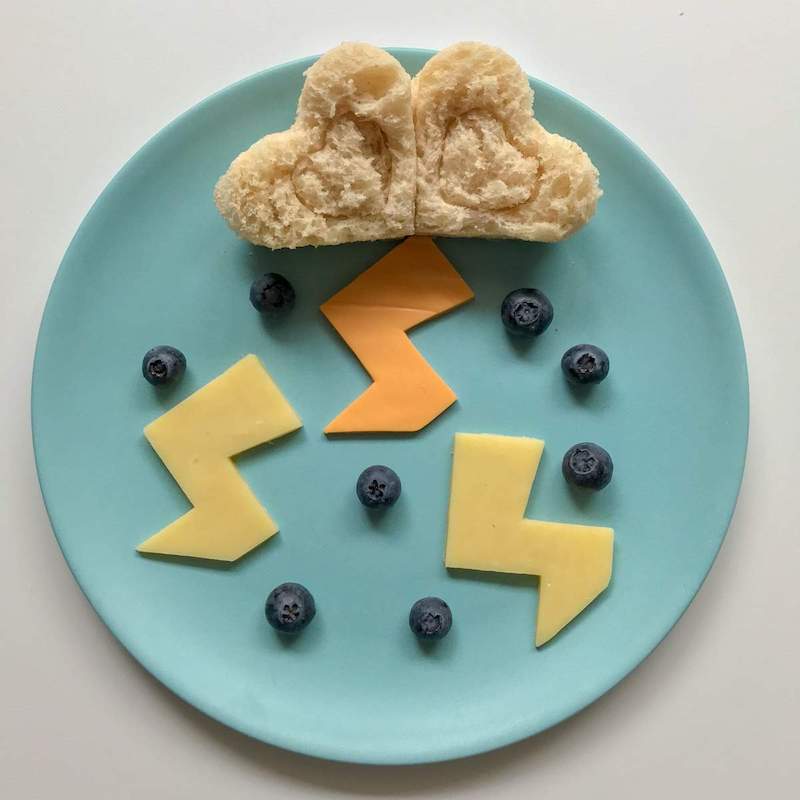 S U P E R   H E R O
Little superhero fans, your lunch is about to turn bat-tastic! Each set includes a full size bat mask and an iconic lightning bolt cutter that's perfect for bento lunch boxes. Go on, strike from the shadows and create legendary lunches fit for your super hungry crime fighter!
Each Lunch Punch SUPERHERO set includes:
1 x Large SUPERHERO sandwich cutter
1 x Quad lightning bolt cutter, to create 4 individual lightning bolt shaped pieces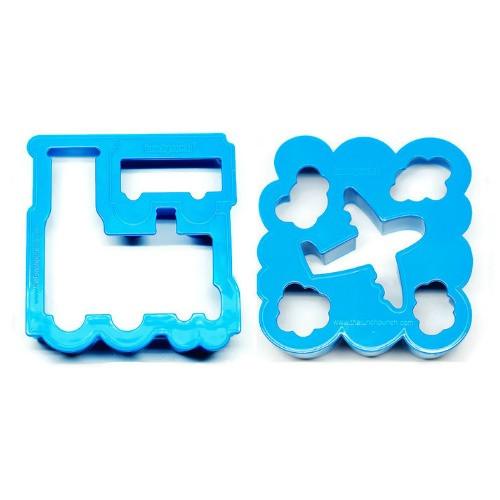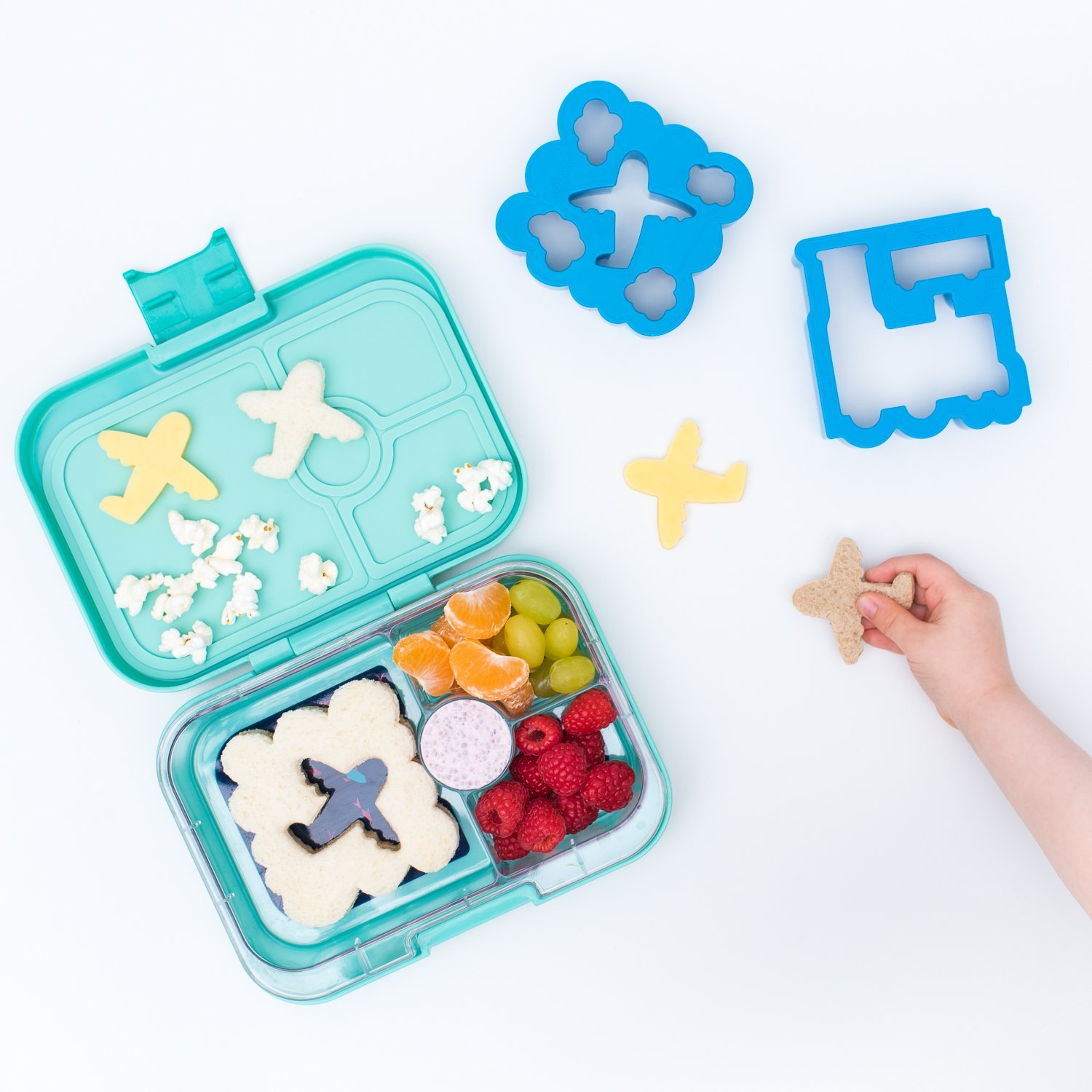 Is it a plane or a train? It's both in the Lunch Punch TRANSIT sandwich cutter set! 
Making lunch a treat for little lovers of things that move has never been so quick and easy.
Each Lunch Punch TRANSIT set includes:
1 x Large Aeroplane In Clouds sandwich cutter
1 x Large Train & Carriage sandwich cutter
Montiico: Lunch Punch
Brand: Montii
Product Code: Montii Fun Stuff Option
Reward Points:

14

Availability: In Stock
S$ 14.95

Price in reward points: 1495
Tags: Montiico, Lunch Punch, Sandwich Cutter, Fruits Cutter, Fun Shapes