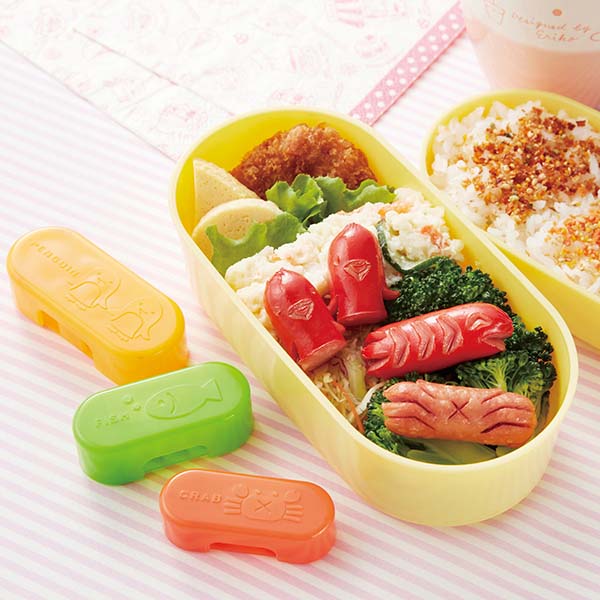 Bring your bento to life with this adorable sausage cutter set!
Create various fun little sausage animal characters by placing small pieces of sausage into the three cutters, then use the stamp pieces to imprint fun animal shapes.
Then add food picks to amp up the fun factor! Designs include adorable little penguins, a fish and krusty crab!
This set includes three sausage cutters with stamps in three different designs.
Penguin cutter (L) 2.9 × 7.1 × 1.9 cm
Fish cutter (M) 2.4 × 5.6 × 2 cm
Crab cutter (S) 2.1 × 5.3 × 1.6 cm
BPA Free
Torune: Sausage Meister - Trio
Brand: Torune
Product Code: Torune Sausage Meister
Reward Points:

10

Availability: In Stock
S$ 10.90

Price in reward points: 1090