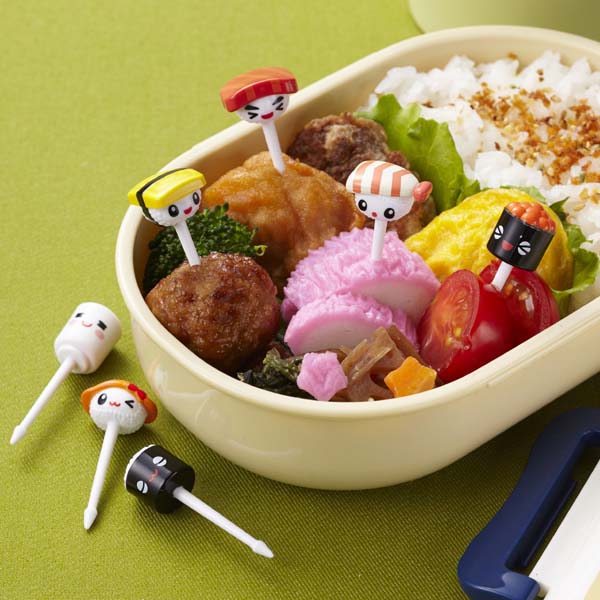 Does your little one love sushi? This set contains a total of seven Japanese food picks, each topped with adorable 3D sushi characters. Mix and match with tamago (sweet egg sushi), salmon, ebi (shrimp sushi), makuro (tuna sushi), ikura (salmon egg sushi), kappamaki (sushi roll) and a tiny green tea cup, each complete with winking, smiling or surprised facial expression.
You could use them to decorate homemade sushi packed in your lunch box, or simply as a cute addition to any lunch - sandwiches, fruits, vegetables, cheese or meats for a special themed lunch. You can also use it to create mini skewers or to secure wraps or rolled up deli meat.
This set contains a total of seven food picks featuring sushi designs. 
Total length 3.5 cm and 4.5 cm
BPA Free
Torune: Pick - Sushi
Brand: Torune
Product Code: Torune Pick
Reward Points:

14

Availability: In Stock
S$ 13.90

Price in reward points: 1390
Tags: Torune: Pick - Shshi