Firefly Reflectors

These safety reflectors look good enough to wear as fun bag accessories that have an important dual function of keeping the wearer safe on the roads at night by making them visible to oncoming traffic.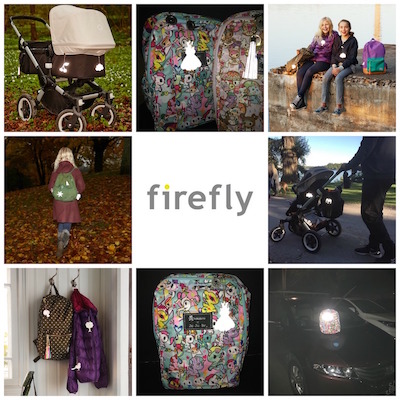 These reflectors from Sweden conform to the European standard EN13356 and are made with 3M Scotchlite, one of the best. if not THE BEST, reflective materials on the market. Use several reflectors to improve visibility from all directions and let them dangle.


A reflector is an essential safety item for anyone who is spending time outside in low visibility conditions. A reflector will reflect the light from an oncoming vehicle and make you visible from up to 125 meters away, compared to only 30 meters away without a reflector. That distance could be the difference between life and death.

• Firefly soft reflectors and reflective stickers are made from high quality 3M reflective material.
• Firefly soft reflectors and reflective stickers meet the European safety standard for personal reflectors, CE EN13356.
• Our soft reflectors, stickers and ball-chains are lead free and conform to the US CPSIA.
• The reflective material in our tassel-reflectors meet the EU requirements for safety reflectors, but because of it's unique shape the tassel-reflector is not approved for EN13356. The tassel-reflector is meant to be attached to a bag, backpack or purse.

---
Showing 1 to 13 of 13 (1 Pages)