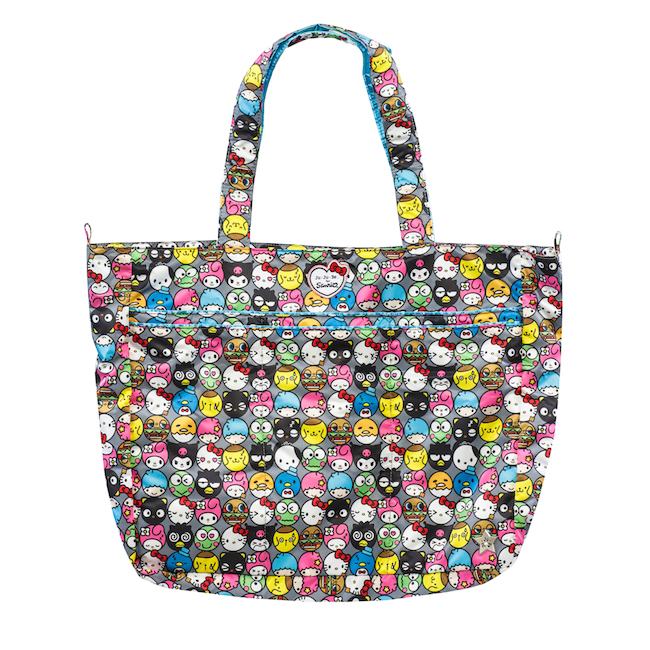 This tote has SUPER powers! It's SUPER cute! It's SUPER light! It's SUPER stuffable! It's SUPER versatile! Does it have X-Ray vision? Nope, but its zippered top will help you get through the X-Ray machine at the airport faster than a speeding bullet.
Ultra light.

3 exterior pockets on the front; two 11" deep insulated pockets; one 7" deep pocket is in the middle.

Large back pocket has snap closure and is perfect for magazines, folders or papers.

Zippered closure on top keeps your stuff inside

Light-Coloured Linings ... you can actually see what's inside; it's not just a big black hole in there.

2 interior mesh pockets and 1 extra wide interior zippered pocket.

Extra long key clip in main interior of tote.

Smart interior organization ... lots of pockets!

Attachment points for Be Connected™ stroller clips (stroller clips sold separately).

Reinforced fabric loops to attach a messenger strap (strap sold separately) or attach other fun accessories.
Jujube - Hello Friends - Super Be
S$ 99.00

Price in reward points: 9900
Tags: Jujube, Hello Friends SuberBe