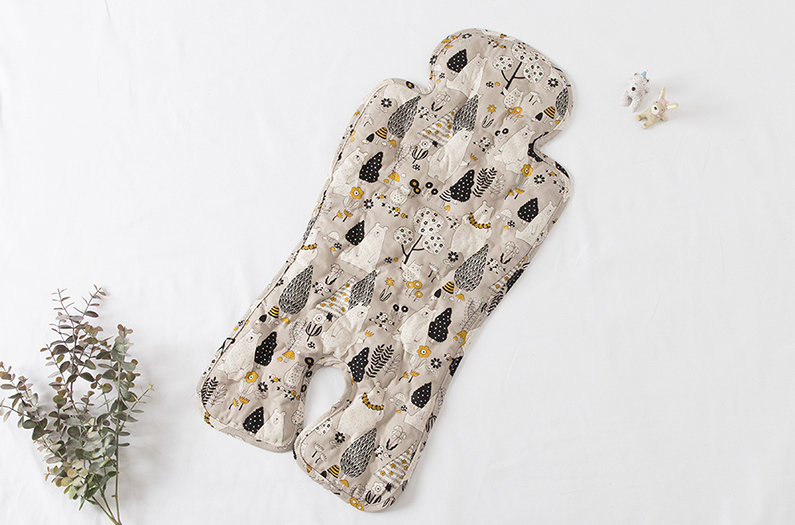 Discounted Jellypops may have slight cosmetic imperfections
A fun design that expresses the excitement of a dreamy bear's exciting forest journey.

Jelly Pop Cooling Jelly Seat for Stroller/Car Seat/Bouncer is a cooling cushion seat liner that can be placed on strollers, car seats, bouncers, high chairs and more. Using patented technology, Hi-So beads that are soft, strong and durable, keeping the surface temperature 3 ~ 5℃ lower than the ambient temperature for a much longer time and keeps our children cool even in heat of a hot day or in a very hot car. Young children maybe vulnerable towards overheating especially when outdoors, for babies with fever, sensitive skin, they can get even more inflammation and infection when exposed to high temperatures. Therefore this Hi-So Jelly Seat is handy to keep young children cool and healthy.
Jelly Seat is able to maintain a temperature 3-5 degrees lower than surrounding temperature

Contains non-toxic Hi-So beads that have low thermal conductivity and uses thermo-cycling process to keep cool

The Durable Hi-So beads do not flow out or evaporate and can last a long time

Cool and comfortable for use on hot days

Fabric made of high grade oxford cotton, suitable for sensitive skin

Back of the seat is made up of evenly distributed high sodium beads for comfort

Compatible with many seats such as strollers, car seats and so on

Non Toxic

Size: 69 x 33cm
Recommended for babies 3+ months.
Product includes ONE Jelly Seat. Other accessories that may be featured on product image and below diagrams are not included. Design is as product image; other designs that may be featured in below diagrams are purely for reference only and not included.







Jellypop: Jellyseat - Dreaming Bear
Brand: Dinomax Inc.
Product Code: Jellypop Jellyseat
Reward Points:

63

Availability: In Stock
S$ 75.00

S$ 45.00 - Your Special

Price in reward points: 6290
Tags: Jellypop, Jellyseats, Hisobeads, Jellymats, Jellypillow, Heat transfer covers for babies and chiildren, Jellyseat Animal Friends, Jellypop Jellyseat, jellypop Animal Friends