PackIt's Freezable Grocery Shopping Bag features PackIt's patented cooling technology. To use, fold PackIt's Freezable Grocery Bag flat and store it in the freezer overnight (12 hours). In the morning, the base of the grocery bag will be completely frozen and ready to chill food and drinks for hours.
The most temperature-sensitive items, such as meat, dairy, poultry, and frozen foods, stay chilled on the bottom of the bag, while the top has plenty of room for less perishable foods. The top zipper closure locks in cool, dry air and two top handles make this Grocery Bag easy to grab and go.
Use the Freezable Grocery Bag instead of a bulky car cooler, or for a trip to the beach or sporting event. This reusable bag is a must-have for families on the go and residents of communities with plastic bag bans. It folds up neatly, even when frozen, for compact storage.
This soft-sided Freezable Reusable Grocery bag is made from nontoxic poly canvas and has a food-safe, water-resistant lining. Like all PackIt products, the Grocery Bag is made from PVC-, BPA-, phthalate-, formaldehyde- and lead-free materials. This shopping bag measures 14.5 inches tall, 12.5 inches wide and 7.5 inches deep (while open) and features longer shoulder straps than previous versions of the Grocery Bag.
When folded, it measures 6.5 inches long, 6.5 inches wide and 3 inches tall for easy storage in the freezer. Simple care: wipe thoroughly or hand wash the interior and spot clean exterior; allow bag to dry completely before freezing. Not machine or dishwasher safe.
Bag measures 14.5" H x 12.5" D x 7.5" W (3" H x 6.5" W x 6.5" D when folded)

Capacity: 23L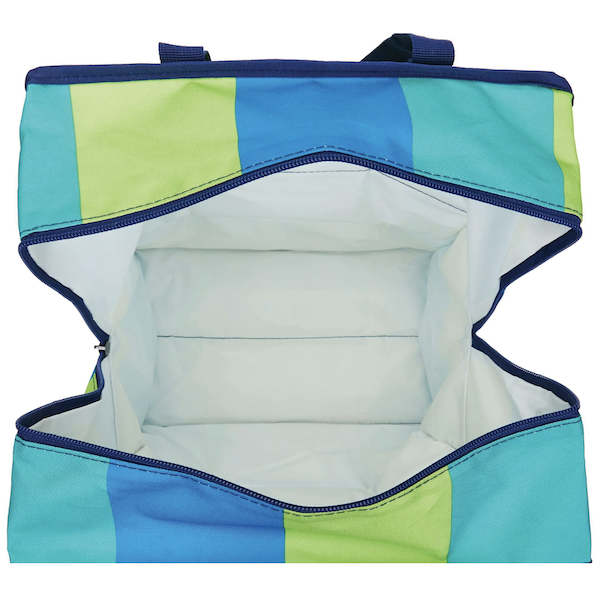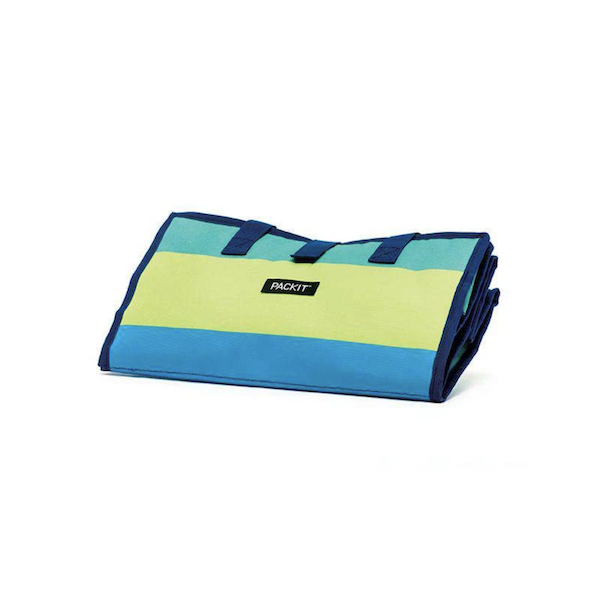 F R E S H S T R I P E S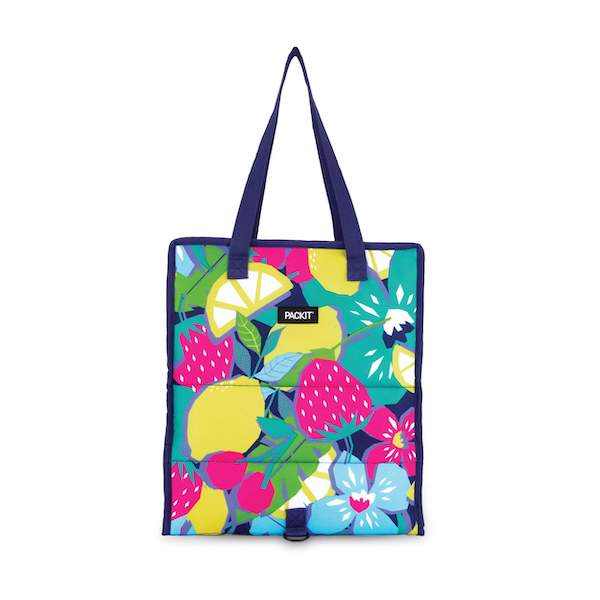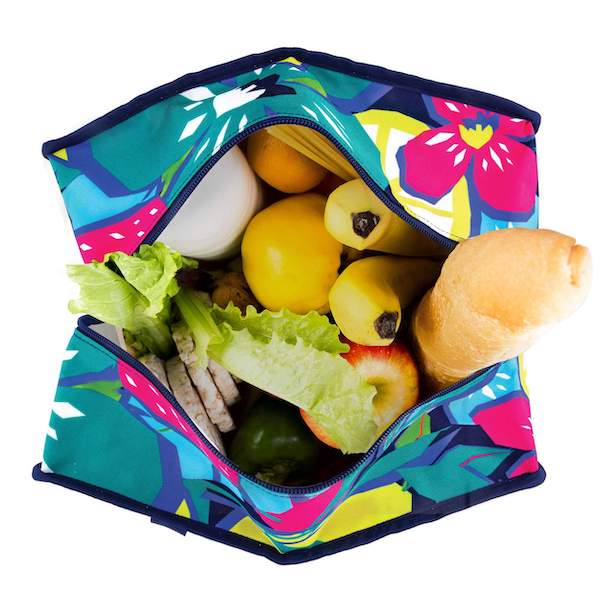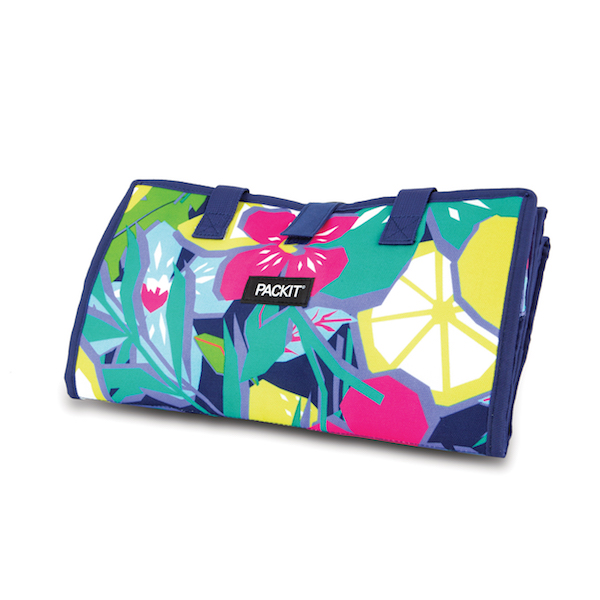 F R U I T O P I A
PackIT: Grocery Tote Bag
Brand: Packit LLC
Product Code: Packit Grocery Tote
Availability: In Stock
S$ 49.90

Price in reward points: 4990