Breast pumps cannot get any more portable than this! If you're a pumping mama who's always on the go, this is the perfect pump for you. No tubes and no wires and no loud whooshing sounds normally associated with breast pump. Wear this pump under your bra and you're ready to conquer the world ! Pump when you're driving, working at your office desk or having your Zoom meeting.


Features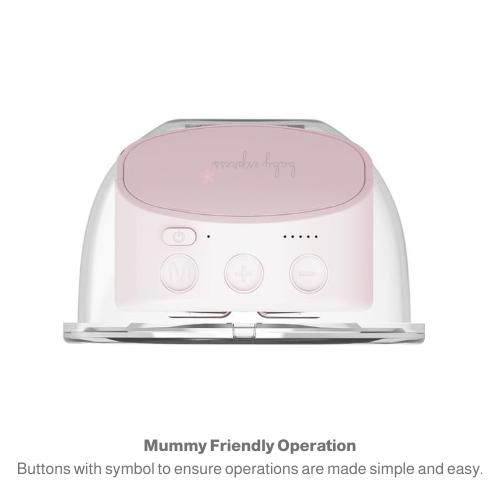 Indication light which shows green when there is enough power and red light will appear when there is 10 minutes worth of power left. Pump is available in 2 modes - massage and expression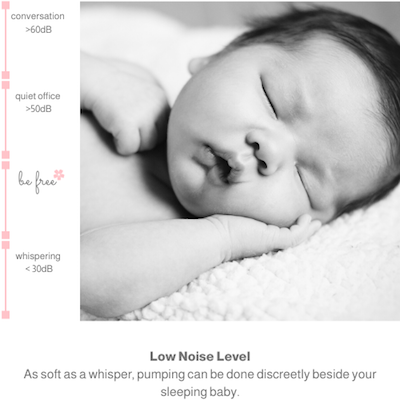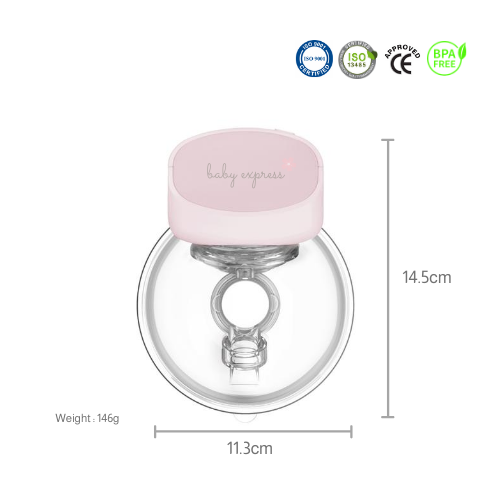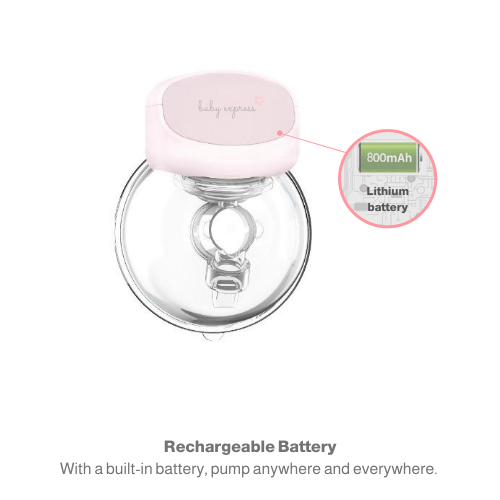 Innovative Design
Similar to a breast shield, wear it in your bra and pump hands free.
Rechargeable Battery
Pump anywhere and everywhere.
Mummy Friendly Operation
Buttons with symbol for easy identification.
Closed-System Pump
With our anti-back flow diaphragm, fluid does not come in contact with the motor. It minimizes contamination and is safe for multiple users.
Low Noise Level
As soft as a whisper, pumping can be done discreetly beside your sleeping baby.
Silicone Massage Cushion Flange
Soft and gentle on the skin to provide ultimate comfort even for sensitive skin.
Package includes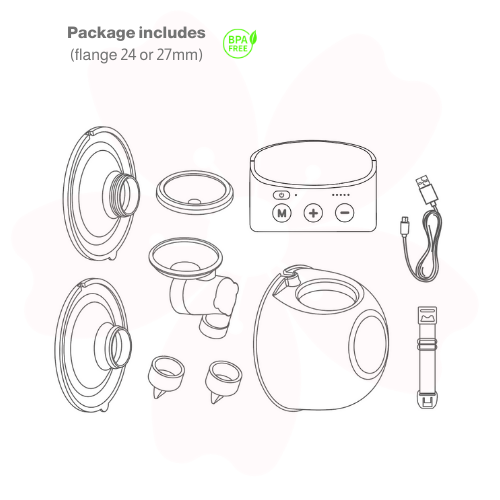 - Electric breast pump motor
- Silicone flange (24mm and 27mm)
- BPA free 180ml cup
- Charging cable
- Instructions manual

Other information
Flange size: 24mm and 27mm
Motor Size: 6cm x 8cm
Weight : Approx. 146g
Comes with 12-months manufacturer warranty.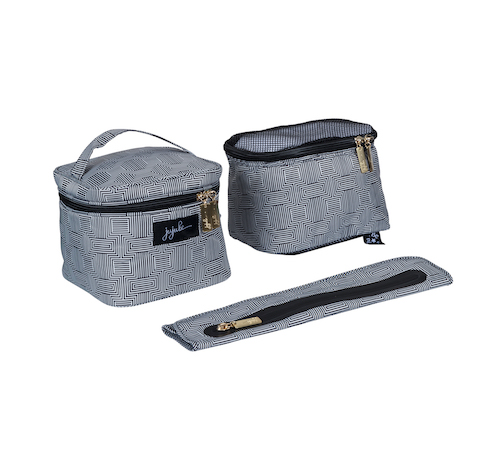 Pumping on the go is easier than ever with the Be Equipped set. An organizer bag helps you keep all of your pumping gear neat and tidy, either on its own or in a larger diaper bag or tote. This set also includes a mini bottle cooler to keep milk at a safe temperature--either hot or cold--until you can get it into the fridge, freezer or your baby's tummy. Finally, a wet bag lets you clean up in case of a leak. Best of all, each piece's interior is Agion-treated to fend off bacteria and keep your milk safe.
Features & Specifications
Pockets-

Zippered main compartment on all bags

Fabrics-

Agion-treated interiors resist bacteria, mold and mildew; Teflon-treated exteriors resist stains; Mesh panel on organizer bag lets you see inside; Sealed seams on wet bag prevent leaks

Straps-

Quick-grab handle on cooler bag

Hardware-

Metal hardware; Water-resistant zipper on wet bag

Dimensions-

Cooler bag: 6"W x 5"H x 6"D; Organizer bag: 5"W x 5"H x 7"D; Wet bag: 12.5"W x 8"H

Weight-

Total weight: 1.38 pounds

Extras-

Hot/cold insulation in cooler bag; Machine washable; Lifetime warranty
BE: Breast Pump Bundle - Be Free x2 + Be Equipped
S$ 284.80

S$ 263.80 - Your Special

Price in reward points: 23900